Ingredients
500 g (17 oz) of white kidney beans
1 bay leaf
200 g (7 oz) feta cheese
200 g (7 oz) black olives Greek-style
200 g (7 oz) cherry tomatoes
1 shallot (or 1/2 red onion)
For the vinaigrette sauce
1 yellow lemon juice
6 tablespoons of olive oil
Salt, pepper
Oregano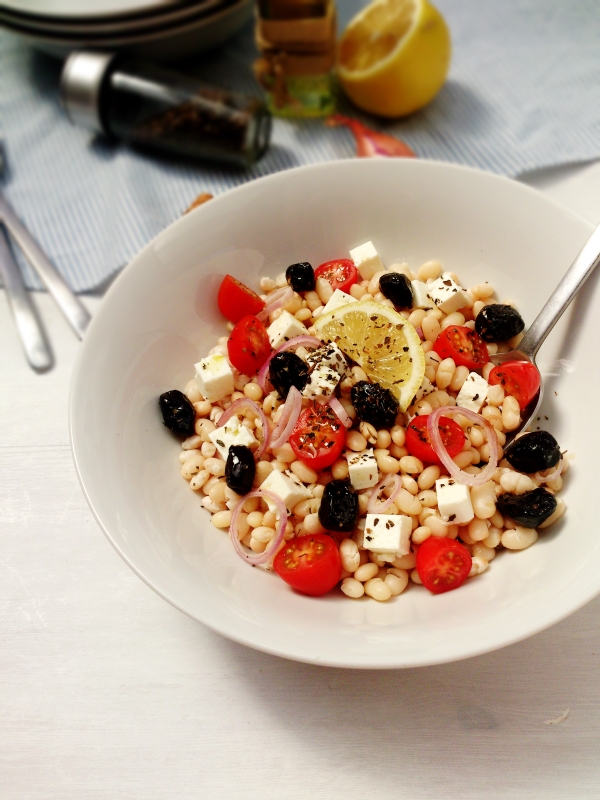 Directions
1. Soak white kidney beans in a large volume of water overnight. The next day, rinse and cook 80 minutes in 3 times their volume of non-salted water with a bay leaf. Drain beans, let them cool and put in the fridge.
2. Cut the feta into cubes. Finely chop the shallot. Cut cherry tomatoes in half.
If desired, pit the olives.
3. Stir all these ingredients well with the white beans. Pour the lemon juice and olive oil. Salt, pepper, mix well and sprinkle with dried oregano. It is ready!
You want to print this recipe? Remember to click on the elements you want to delete on the preview screen, for a made to measure printing!