Happy Easter! ♥ And if you prefer (vegan) chocolate eggs rather than real eggs the whole year, check this some tips to replace eggs by natural substitutes in your recipes.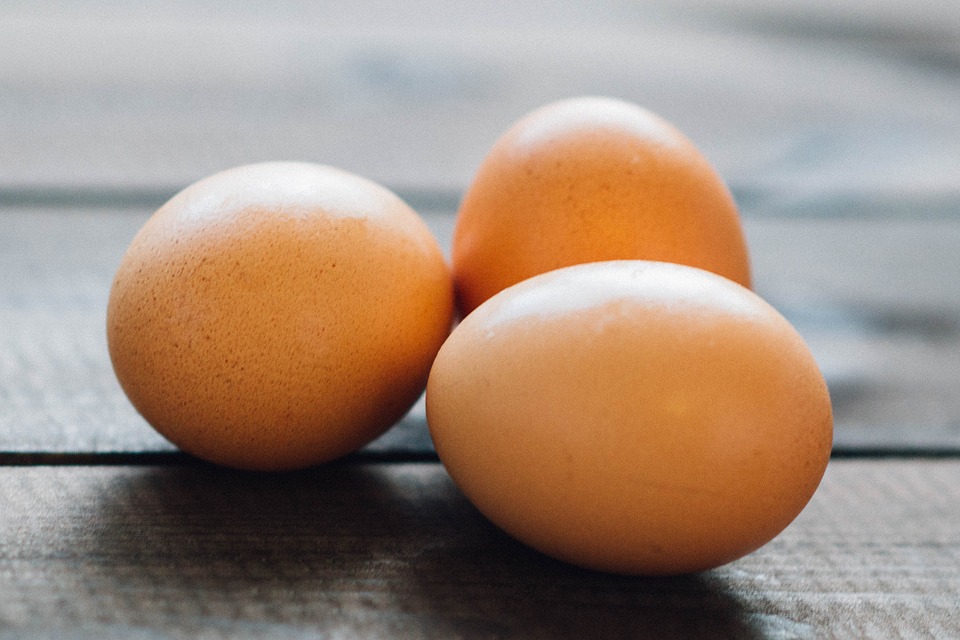 To replace eggs in your dishes, you can use a lot of other things. Everything depends on the context of what you are cooking:
To bind sauces, creams, all your cakes
1 egg = 2 tablespoons of cornstarch or potato starch, or tapioca, coconut, lupin or chick peas flour with a few water.
1 egg = 1 tbsp of soy powder + 2 tablespoons of water
1 egg = 1 tbsp of soya milk powder (or classical milkpowdered) + 1 tablespoon of cornstarch 2 tablespoons of water
1 egg = 2 g of agar-agar in 50 ml of boiling water
1 egg = a quarter of a box of textured tofu (tofu soyeux)
Most particularly for cakes, muffins or biscuits
1 egg = 1 small banana or apple in puree
1 egg = 2 tbsp of soya yogurt or yogurt, or soya cream or cream
1 egg = 1 tsp. (5 mL) of baking powder dissolved in 50 ml of warm water
1 egg = 1 tbsp of oleaginous fruit puree of, like almonds, hazelnuts or sesame puree diluted in a bit of vegetable milk.
1 egg = 1 to 2.5 spoonfuls of crushed flaxseed diluted in 3 tablespoons water. Mix until a thick paste and let 1 hour in the fridge before using it. Suitable for consistent cakes.
Add a teaspoon of cider vinegar to 85 ml of vegetable milk in your recipe so that it thickens
To replace the egg whites stiffed in your chocolate mousse, meringues or floating islands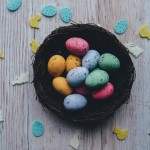 You can also found alternatives to egg in stores, usually composed of starch, flour, thickener (you can make your own).
You use other tricks? Share them with us in comment!