Makes: 5 servings (20 biscuits)


Ingredients
125g (4.4 oz) of caster sugar
125g (4.4 oz)  vegetable margarine
80g (2.8 oz) of maple syrup
200g (7 oz) of Sabarot oatmeal
30g (1 oz) of almonds into sticks
20g (0.7 oz) of dried cranberries
5 dried apricots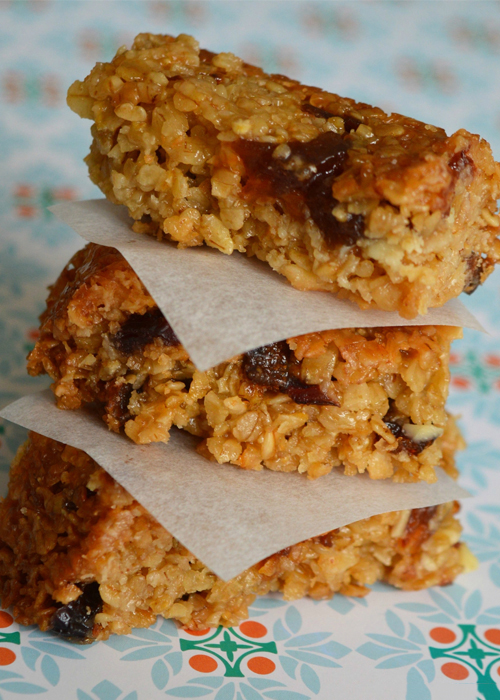 Preparation
1. Preheat the oven to 180 ° C.
2. Roughly cut the dried apricots and cranberries.
3. In a saucepan, put the margarine, sugar and maple syrup over medium heat until the mixture melts. Stir regularly with a wooden spoon.
4. Off the heat, add the remaining ingredients and mix.
5. Line a square 20 cm baking pan with a sheet of baking paper. Pour the mixture into the baking pan and bake 20 to 25 minutes.
6. At the end of cooking, the middle should still be slightly soft (it will harden as it cools) and the biscuit must have a nice golden color.
7. Remove from baking pan when cookie is cooled and cut about 2 cm wide bars.
Tip: the bars can be stored several days in an airtight box.
You want to print this recipe? Remember to click on the elements you want to delete on the preview screen, for a made to measure printing!