Ingredients
2 steaks
100g (3.5 oz) cereals and lentils blend (bulgur, green lentils, red lentils, wheat).
1 small onion
1 shallot
1 teaspoon Worcestershire sauce
1 teaspoon ketchup
3 tablespoons potato starch
1 tablespoon chopped parsley
Salt, pepper

Avocado sauce
1 ripe avocado
1 clove garlic
1 lemon juice
1 piece of crushed ginger
Salt, pepper, Espelette pepper

For 2 burgers
2 burger buns
1 tomato
2 lettuce leaves
½ red onion

Polenta fries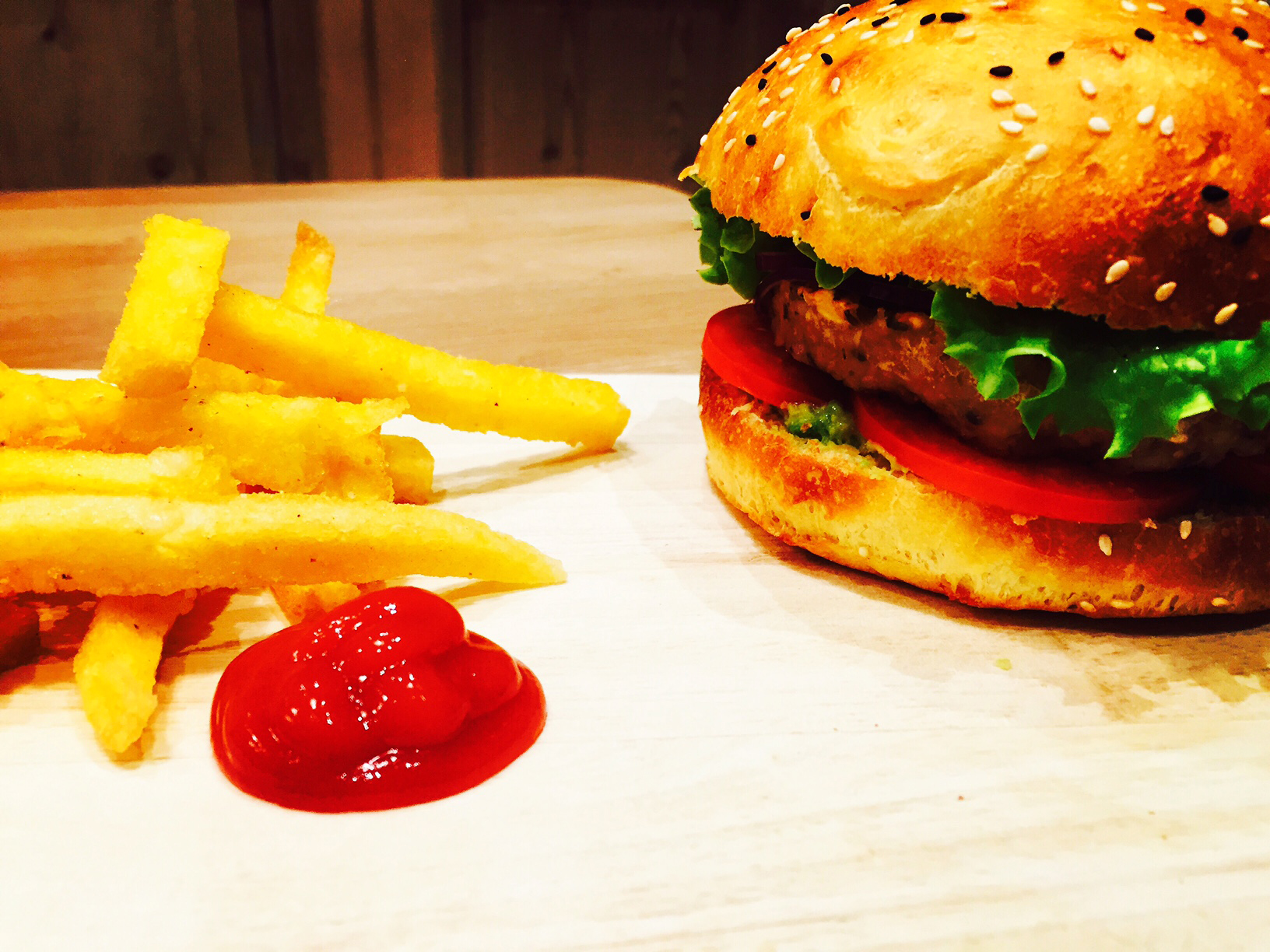 Directions
1. For 2 steaks
Cook 10 min the cereals and lentils blend in boiling water. In a bowl mix all ingredients including drained blend. If the mixture is a little too wet add starch. Make your steaks. Cook 5 minutes on each side.
2. Avocado sauce
Combine all ingredients, mix into a smooth mixture. Adjust the seasoning. The sauce must be spiced.
3. Polenta fries
Cut the polenta roll into slices on the heighest side. Cut the slices into French fries, then roll them in the flour quickly. Fry in oil for 5 minutes. Polenta chips may stick a bit to each others. Season with salt.
4. On the first half burger bun, put the avocado sauce, and then slices of tomato, steak, a lettuce leaf, and finally the red onion rings and the other half of the burger bun. Serve with polenta fries.
You want to print this recipe? Remember to click on the elements you want to delete on the preview screen, for a made to measure printing!