Ingredients
For 4 Arancini
120g (4.2 oz) rice and quinoa blend
5cl white wine
1 vegetable stock cube
1/2 ball of mozzarella di buffala
20g (0.7 oz) parmesan
1 egg
Breadcrumbs
Flour

For the tartare
4 tomatoes
Onion pickles
Lemon zest
Young shoots
Olive oil, salt, pepper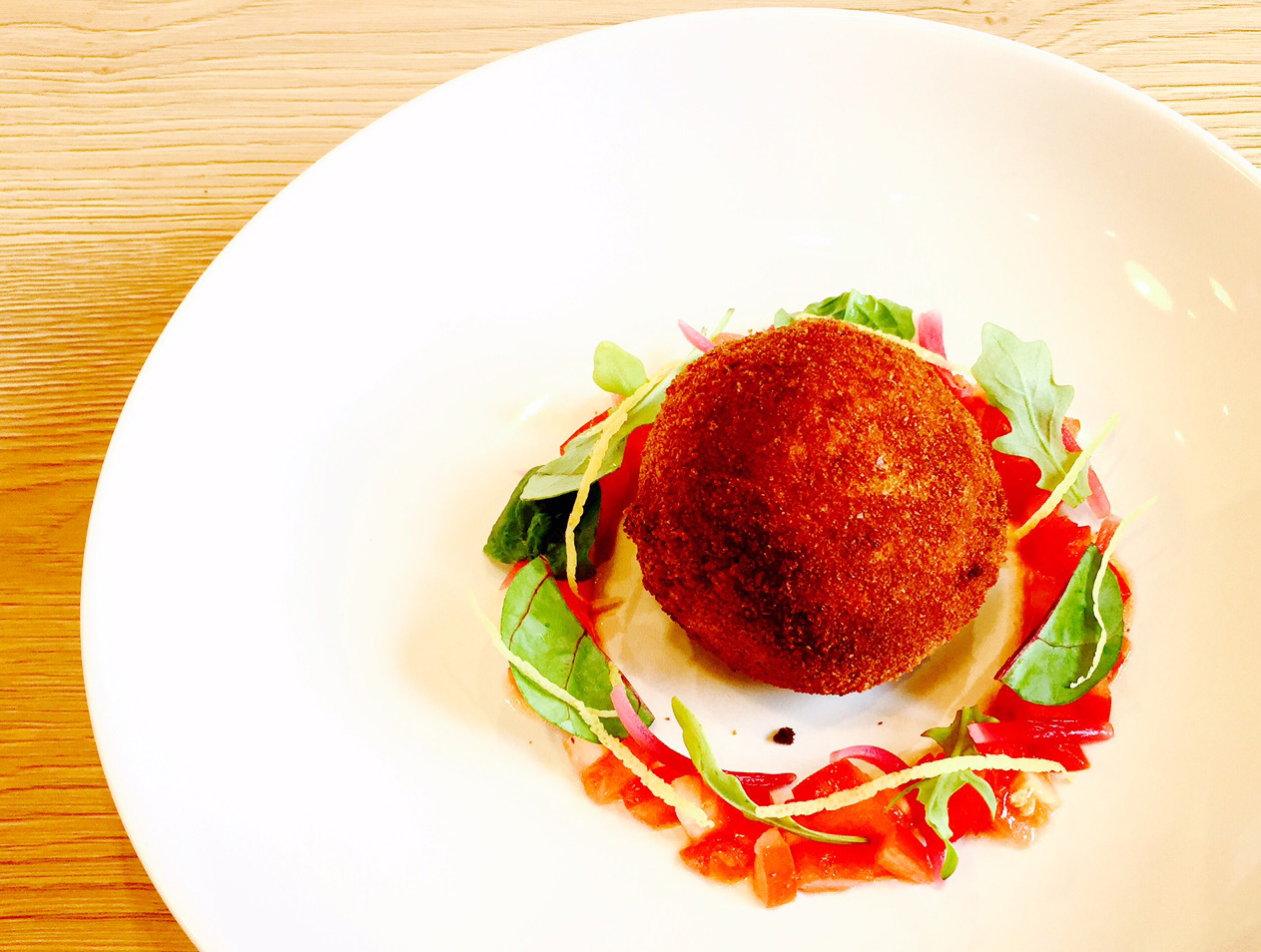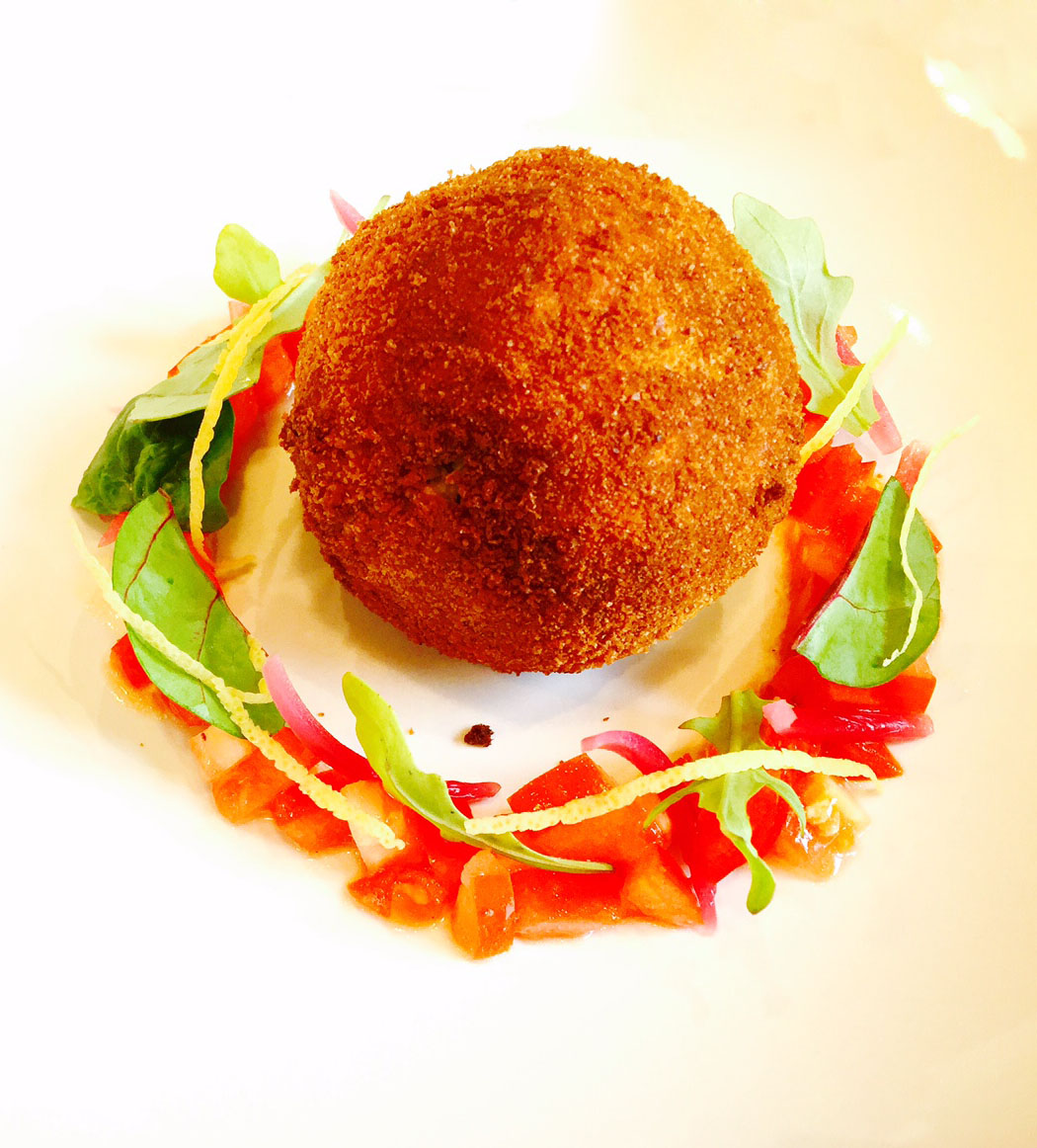 Directions
1. In a saucepan put 1 L water and one or two cubes of stock, bring to a boil, add salt and pepper.
2. Place the rice and quinoa in a wok with a bit of olive oil. Heat until rice becomes translucent. Put the white wine.
When the white wine has evaporated, add a laddle of vegetables broth, let reduce. After absorption, add broth again. Repeat until the rice is cooked. Put the parmesan, mix, book.
3. Cut large cubes of mozzarella. Pass your hands under the water and make balls with rice and quinoa blend, dig a hole inside and put one or two pieces of mozzarella. Cover rice with and then reshape the balls.
4. Put in breadcrums and fry in a pan with oil. Book.
5. For the tomato tartare, cut the tomatoes into small cubes. In a bowl, combine tomatoes, a drizzle of olive oil, a drizzle of lemon juice, salt, pepper.
6. In a plate, put the arancini at the centre, the tartare of tomato around. Add onion pickles, lemon zest and young shoots.
You want to print this recipe? Remember to click on the elements you want to delete on the preview screen, for a made to measure printing!