Ingredients
150g quinoa
30cl Whole milk
50g chestnut powder
30g butter
1 egg
½ tonka bean
1 handful Goji berries
6 or 7 dates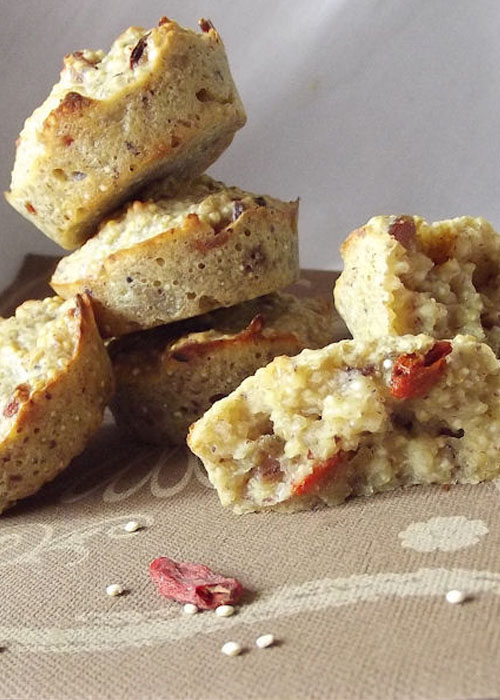 Directions
1. In a saucepan, mix together quinoa, milk, and the grated half tonka bean. Bring to a simmer, stirring regularly. When the quinoa seeds start to expand, take the saucepan off the heat, cover with a lid and let it cool until the milk is completely absorbed.
2. Mix together the flour, sugar and chestnut powder.
3. Add the cooked quinoa, the egg and softened butter. Add dried fruits and refrigerate for about an hour.
Preheat the oven to 410°F.
4. Shape your biscuits using a spoon. You can also use a muffin tin. Cook for 15-20 depending on  how thick your biscuits are.
You want to print this recipe? Remember to click on the elements you want to delete on the preview screen, for a made to measure printing!