Ingredients
120g (4,2 oz) 5 grains blend (wheat, basmati rice, red lentils, red rice, linseed)
3 radishes
1 orange
1 tomato
1 red onion
1 lime
1 carrot
Parsley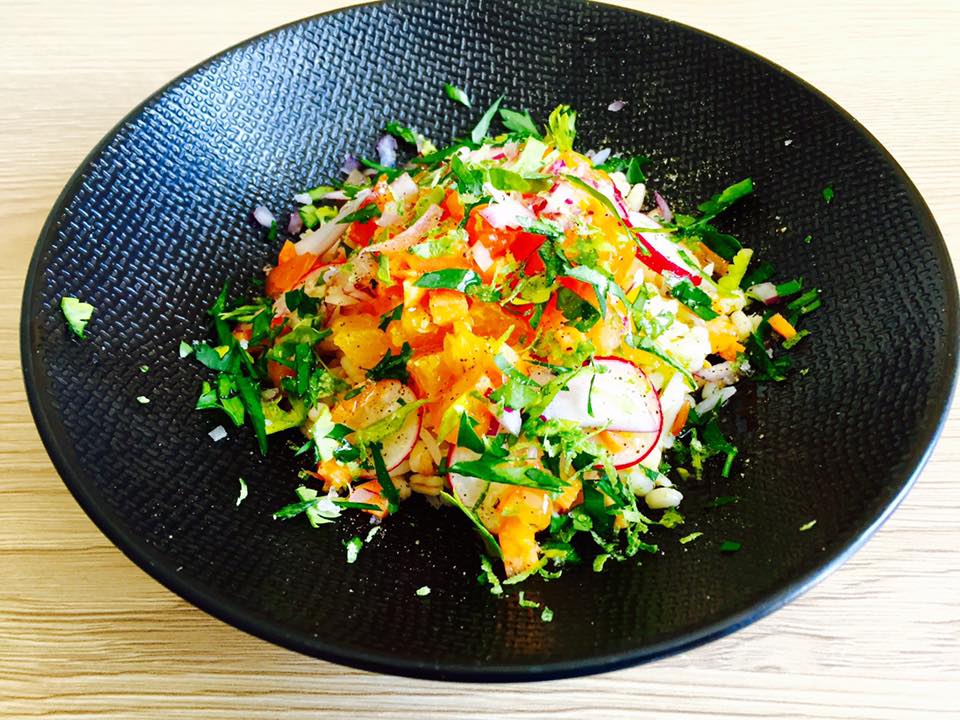 Directions
1. Cook the 5 cereals blend for 10 min, switch to cold water and drain.
2. Cut radishes into thin slices, dice the tomato, shredd the carrot, finely chop the onion, chop the parsley. Take the supremes of orange.
Mix well with the grains blend. Put the lime zest in the preparation
3. In a bowl put the olive oil, the juice of a lime, a little orange juice, salt, pepper.
Add to the salad, enjoy.
You want to print this recipe? Remember to click on the elements you want to delete on the preview screen, for a made to measure printing!