Ingredients
1 carrot
½ cooked red beet
1 Zucchini
1 shallot
1 radish
Some Basil leaves
½ beet Chioggia
The juice of an orange
Juice of 1/2 lemon
Olive oil, salt, pepper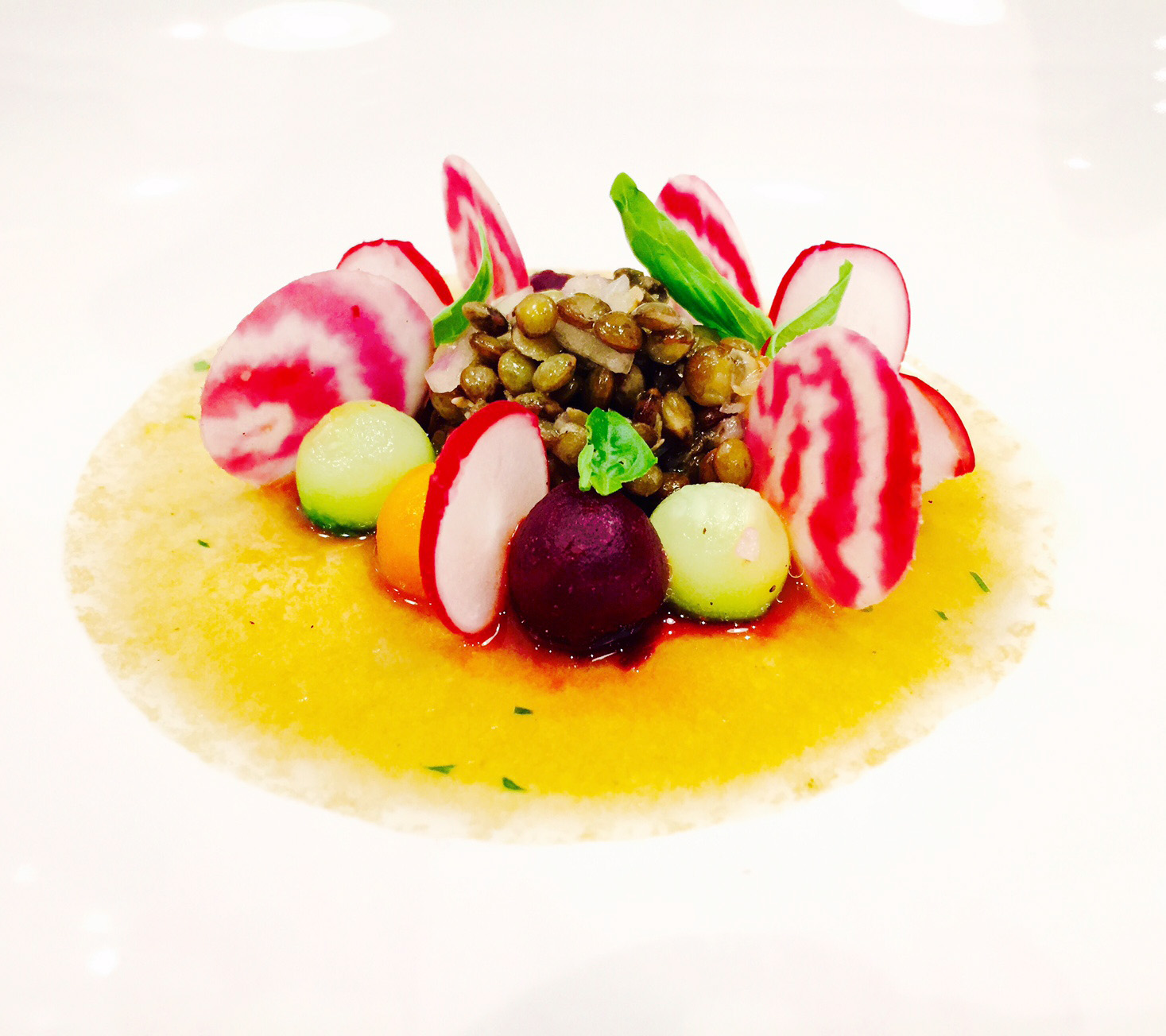 Directions
1. Cook the green lentils for 25 min in boiling water. Switch to cold water to stop cooking, put a drizzle of olive oil, salt and pepper and shallot.
2. Using a melon baller, make balls of vegetables (carrots, Zucchini, beets), Cook in boiling water (5 min for courgettes and 10 min for carrots). Salt and pepper.
3. Using a mandoline, cut thin slice of Chioggia beets and radishes.
4. In a bowl, mix the juice of 1/2 lemon and 1/2 orange, salt olive oil and pepper.
Prepare the plate and enjoy.
You want to print this recipe? Remember to click on the elements you want to delete on the preview screen, for a made to measure printing!