Ingredients
2 carrots tops
1 parsnip
1 orange
1 lemon
1 Granny smith Apple
1 Black radish
1 red onion
50g white quinoa
Olive oil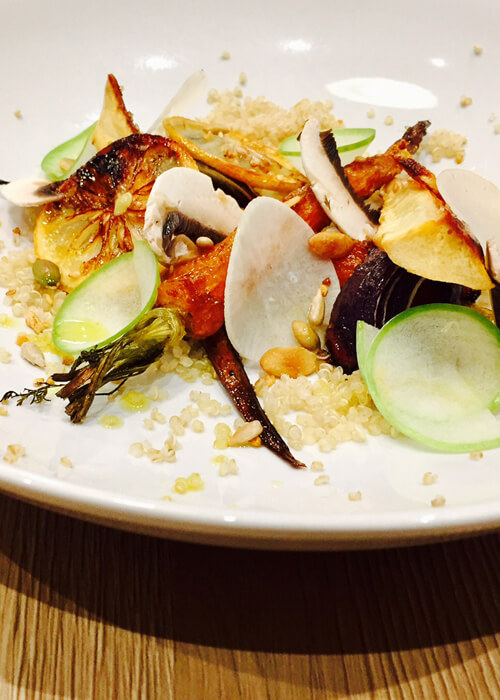 Directions
1. Preheat the oven to 200 ° C
2. On a plate from the oven, place the carrots, parsnips, red onion, cut into quarters, 3 slices of orange, 3 slices of lemon. Put a dash of olive oil and sprinkle with sugar.  Season with salt and pepper.
3. Cook for 40 minutes before the items are golden brown.
4. Cook the quinoa 10 minutes in salted boiling water.
5. Cut thin slices of apples and Black radish.
6. In a bowl, mix the olive oil and the juice of a lemon. Season with salt and pepper.
7. Prepare and enjoy.
You want to print this recipe? Remember to click on the elements you want to delete on the preview screen, for a made to measure printing!