Ingrédients
300g (10.5 oz/ 1 plus ½ cup) cooked green lentils from Le Puy
200g (7 oz) Fresh white button mushrooms
1 shallot
1 garlic clove
1 Tbsp olive oil
1 pinch grilled pepper
1 pinch Espelette pepper
1 Tsp dried thyme
Salt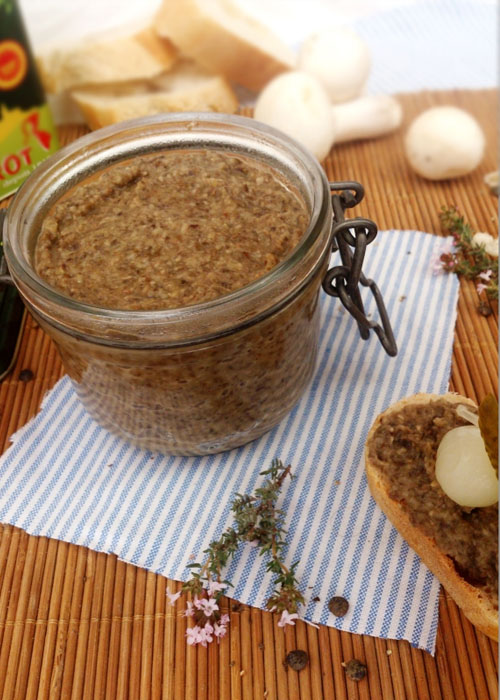 Directions
1. Clean and cut the mushrooms. In a saucepan, sauté the mushrooms in olive oil with the shallot, garlic, black pepper, thyme, Espelette pepper and salt for about 10 minutes.
2. When the mushrooms are starting to brown, pour the preparation in a food processor with the cooked lentils and blend. Add salt if needed.
3. Pour in jars and refrigerate for at least 2 hours. Serve on bread with pickles.
You want to print this recipe? Remember to click on the elements you want to delete on the preview screen, for a made to measure printing!