Ingredients
200g (7 oz) of 4 cereals gourment blend (oat flakes, couscous, barley flakes, soya)
250g (8.8 oz) of green split peas
Plant cream (here coconut cream)
Salt, pepper, curry
Sauce tomato-Zucchini:

4 whole tomatoes or 1 can crushed tomatoes
2 Zucchini
1 red onion (or white onion)
Spices and herbs
… or take a bought tomato sauce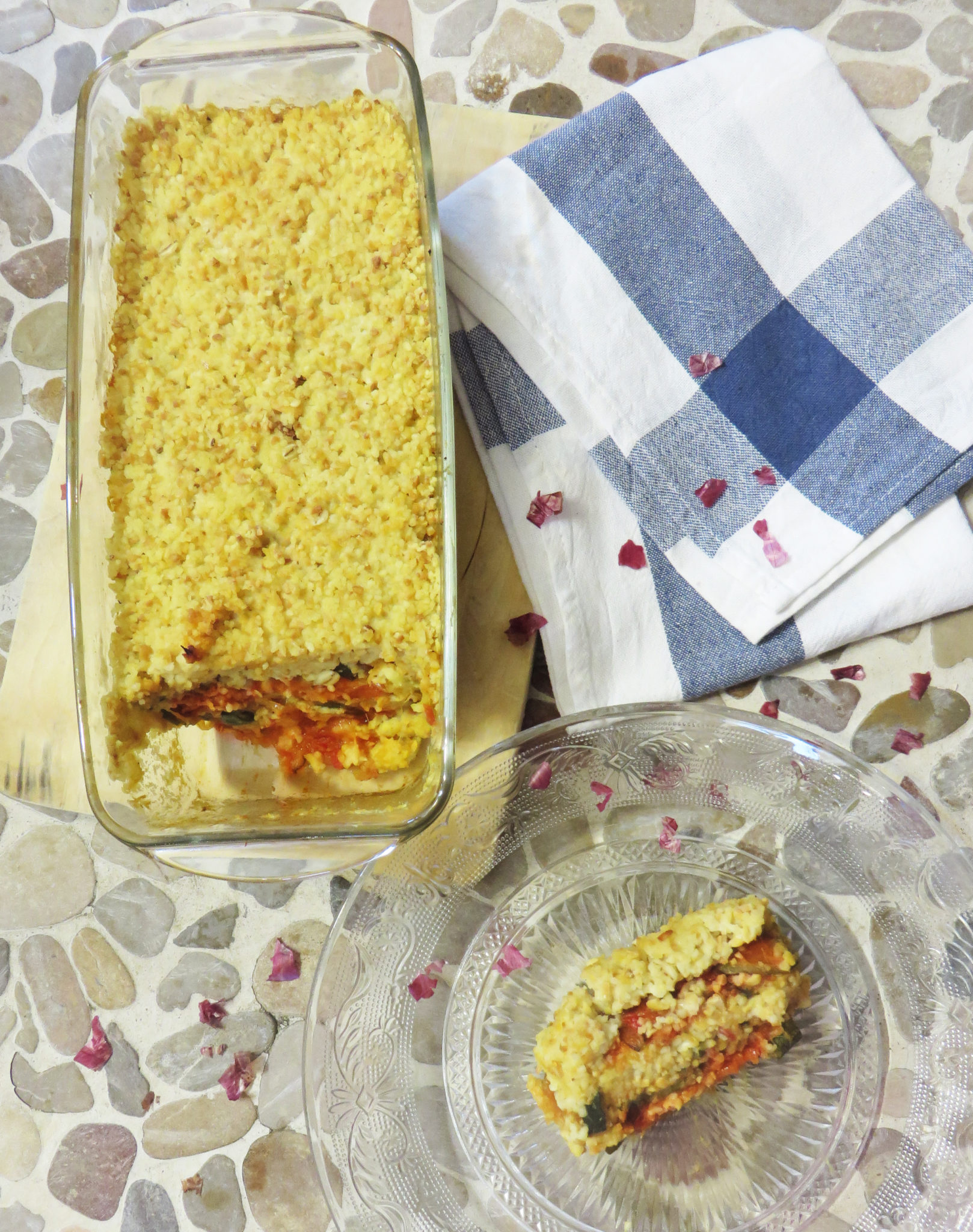 Directions
1. Rinse and cook your split peas as shown on the package.
2. If you chose to make your own tomato sauce: chop onion and put in a pan it with a bit of olive oil. When it becomes tender add Zucchini cut into small pieces and crushed tomatoes. Gently mix. Spice to taste.
3. Boil 300 mL of water and then off the heat add the 4 cereal blend, stir and allow to swell 9 minutes. In the end, mix and add 10 cL of plant cream to make it smooth. Spice to taste (curry is well).
4. Drain the peas and then return to the rinsed saucepan : make a purée with a little bit of plant cream. Spice to taste.
5. Make the "lasagna" in a cake plate or gratin plate according to quantity: a layer of tomato, a layer of cereals, a layer of split peas, a layer of tomato, a layer of cereals (you can add a few shavings of plant butter on top).
Bake 15-20 minutes at 180 ° C, enjoy.
You want to print this recipe? Remember to click on the elements you want to delete on the preview screen, for a made to measure printing!