Ingredients
250 g (8.8 oz) of rice
70 g of honey liquid
100 g (3.5 oz) of einkorn
50 g of oat flakes
150 g (5.3 oz) of milk chocolate chips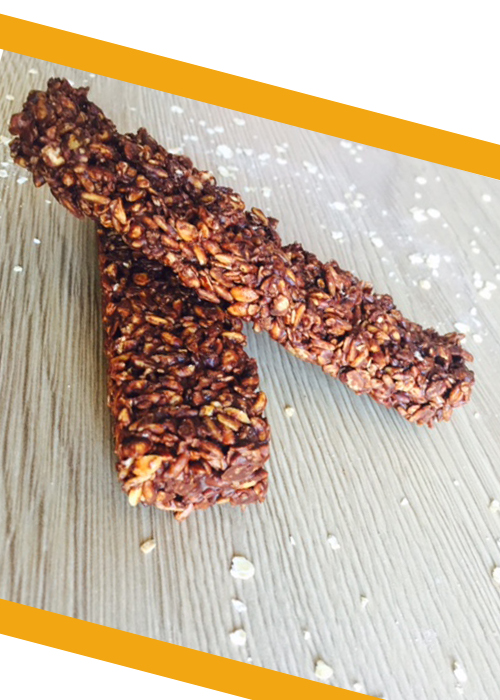 Preparation
1. Use of silicone molds. Preheat the oven to 170 ° C.
2. In a very hot pan and without fat, blow your rice. Attention, after a while, we see it burst. Do the same for einkorn.
3. In a large bowl pour the rice, einkorn and oat flakes. Then add the chocolate chips and honey, mix.
4. Pour into molds by tamping well. Bake for 18 minutes.
5. Remove from the oven and let cool 10 minutes. Place in refrigerator 30 minutes. Then store in an airtight box.
You want to print this recipe? Remember to click on the elements you want to delete on the preview screen, for a made to measure printing!