Ingredients
A few slices of pumpkin
Young leaves of salads
Brown cane sugar
1/2 Granada
1/2 avocado
Mustard
Balsamic vinegar
Drizzle of honey
A few pinches of salt Gomaline (mixture of sesame seeds, spirulina, and salt)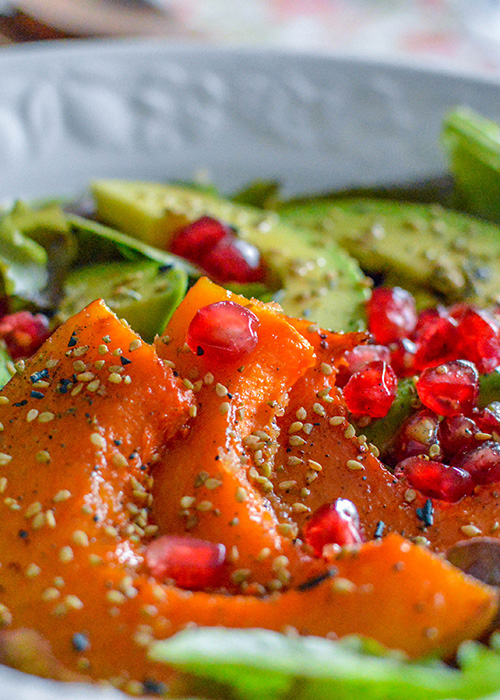 Directions
1. First sauté pan, pumpkin slices, adding Brown cane sugar, so that they caramelize (takes about 5 minutes on each side).
2. Then place the salad leaves in a dish or plate.
3. Add over the avocado 1/2 sliced, the pumpkin and grain of Grenada.
4. Prepare the sauce by mixing a little mustard with balsamic vinegar and add a drizzle of honey.
5. Pour the sauce over your salad as well as the Gomaline and enjoy.
You want to print this recipe? Remember to click on the elements you want to delete on the preview screen, for a made to measure printing!