We've put together a selection of apps to download absolutely! With them, you will always have health and well-being tricks.
Seasonal fruits and vegetables? Good question!
Today, you can easily find informations concerning seasonal fruits an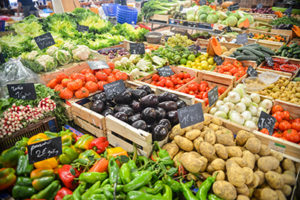 d vegetables thanks to your mobile! To do this, you simply have to install an application. We have selected 3 which will surely answer your questions!
Let's look at 2 applications available on Play store:
The first: Fruits and vegetables of the season by Sagix is completely free! It gives you access to a list of fruits and vegetables which indicates if they are seasonal and you will find even their nutritional values. One slight note of caution: the list is not yet complete.
The second: the Primeurs. More complete than the first, indicates not only the seasonality and nutritional values but also gives you advice to choose your fruits and vegetables, their time of conservation… A suggestion of recipes is also available depending on the product selected. Tips and tricks that will always be welcome! Small problem, the application is charged: € 1.49 but has a free test version!
When it comes to the App store (and no I have not forgotten you!) you will find the Marchemalin app available for € 0.99. Just like the previous ones, it indicates the fruits and vegetables seasonality and gives you advice to choose them, prepare them, their nutritional values… But it offers an additional feature: the ability to create our shopping list from the application (convenient to choose fruits and vegetables that will buy according to the season in advance!).
Keep fit with HappyNGood
With HappyNGood, you will receive an advice per day to keep fit! Si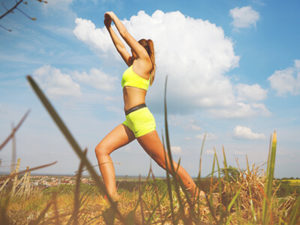 mply create your account which will give you access to a wide range of information to feel good in your body. From beauty tricks to sports challenges and advice through many recipes, you will be in your element!
This application works like a blog and it makes good for mental health! Every day new content: sports training video, cosmetic recipe, Theme menu … a variety that will quickly make you addicted! Little extra, this application is available for free on App store and Google play.
Decode what you eat
With the Kwalito application, you will finally know what's hiding in your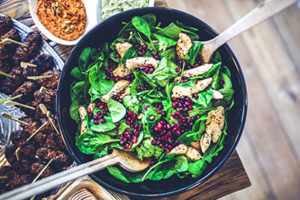 products. Easy to use, this application will make life easier when you do your shopping. Just at first to choose your diet among those proposed: vegetarian, vegan, gluten-free, peanut-free… Then you just have to scan the bar code of the product and the app will tell you immediately whether or not the product corresponds to your diet.
This application will delight intolerant and allergic people, people who follow a specific diet or who want to eat healthy!