Summer! Outside meals, sunny aperitifs, barbecue, melon… We give you a nice little trick to combine some of these delicious points!
Don't forget to drink plenty of water! But in summer we can love some fruit juices full of vitamins, syrups or fruity cocktails… fresh ones! So we often use ice cubes: funny molds, ice bags or ice surrounded by a plastic envelope to avoid adding water to your drink, each has his favorite! We offer a new one that will delight gourmets!
Icy fresh fruits balls to cool your favorite drinks!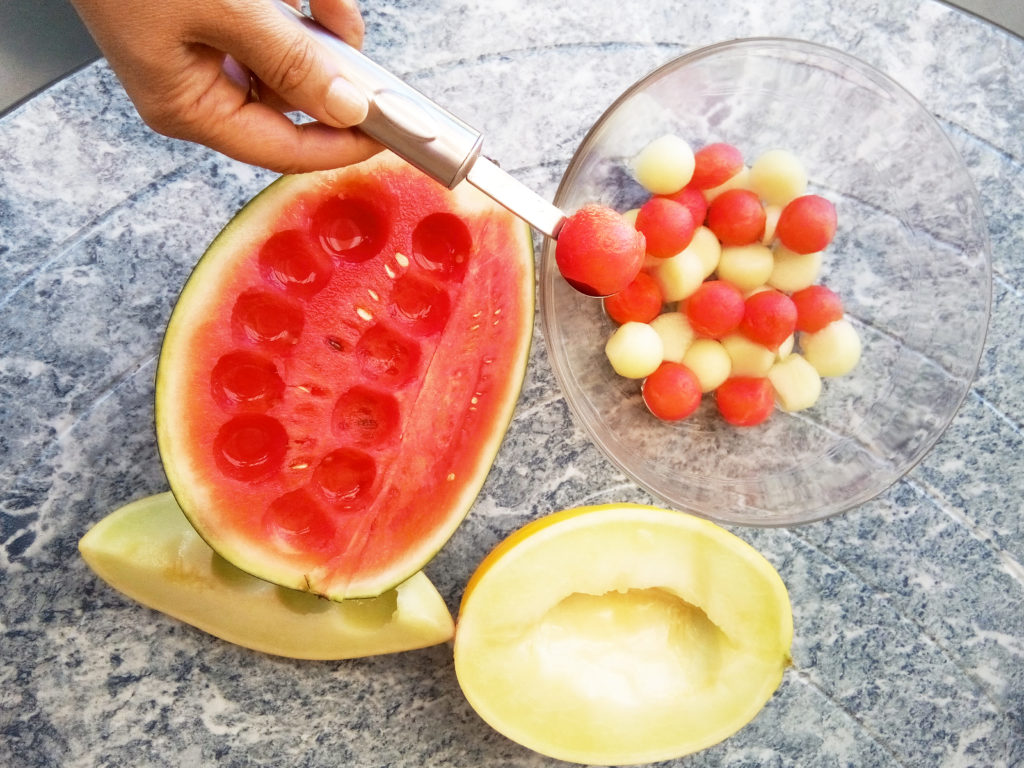 Cut out balls with melon baller in the fruits you wish
Watermelons, melons, yellow melons, green melons… they are perfect as waterlogged and easy to dig, and bring a true perfume of summer in your cocktails! But why not also use kiwi fruits, peaches… Follow your inspiration!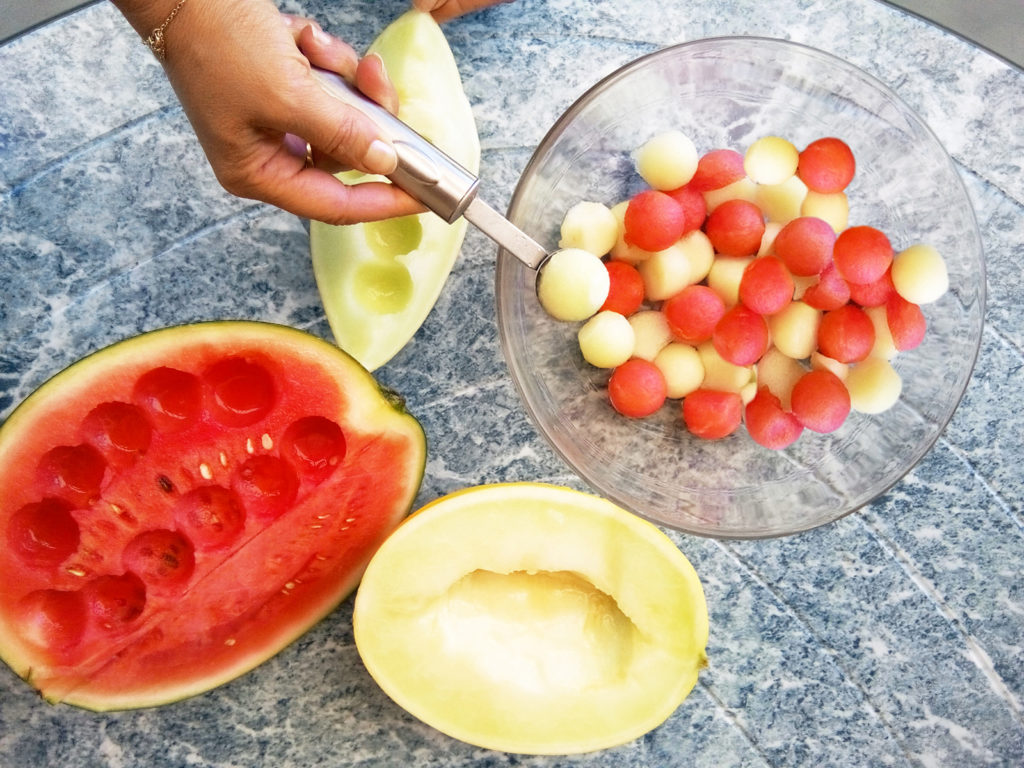 Put these balls in the freezer on a flat surface for a few hours

Taste: it is cool!
Take out for the aperitif and place them in the glasses as you would with regular ice cubes. They will refresh your drinks while melting slowly, and you can eat them after you finished your drink!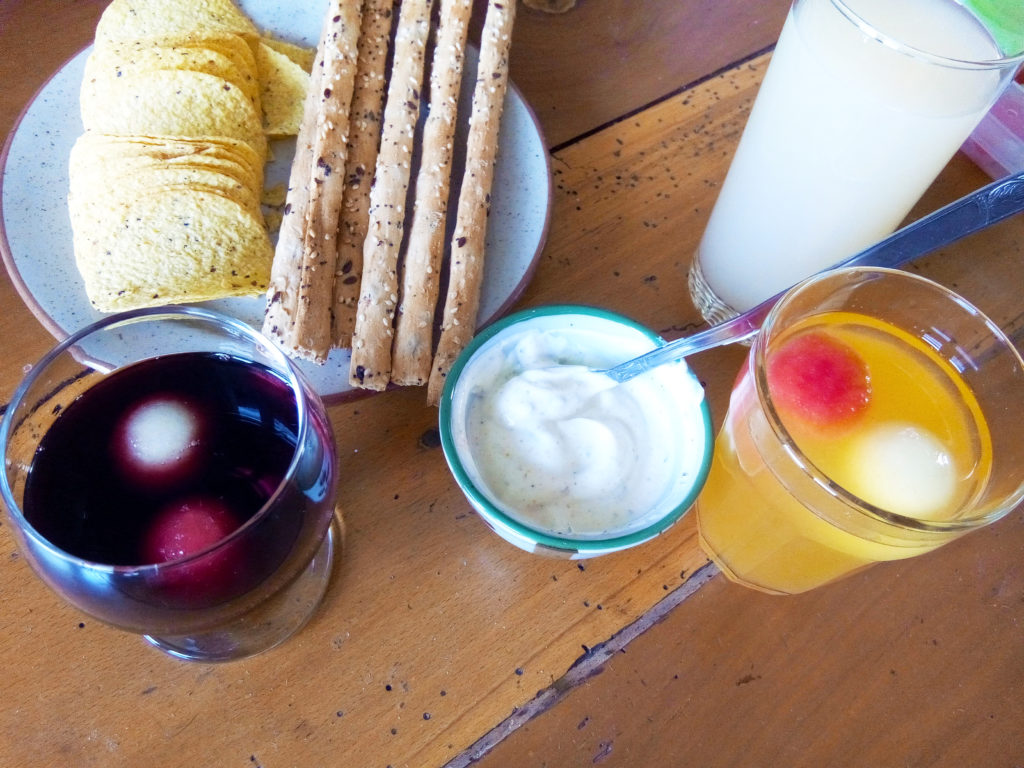 Simply!