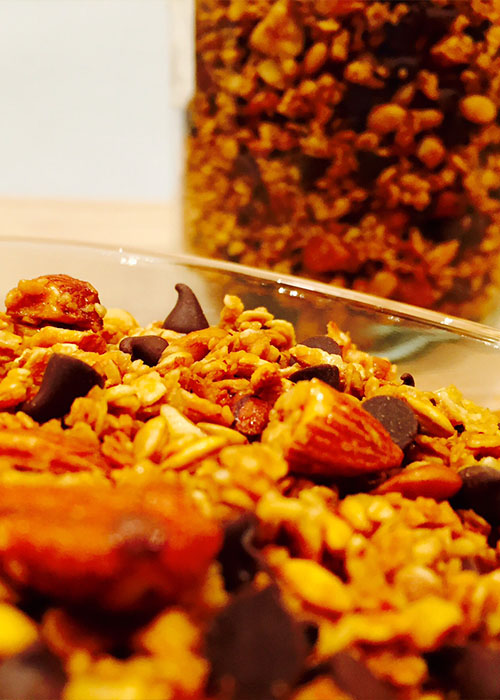 Directions
1. Mix everything in a bowl except chocolate.
2. Spread on oven tray and bake 40 min at 150°C. Stir every 10 min.
3. Let cool down and Add chocolate chips.
You want to print this recipe? Remember to click on the elements you want to delete on the preview screen, for a made to measure printing!