Ingredients
150g (5.3 oz) toasted pearls couscous
150g (5.3 oz) quinoa
2 leeks (= 10 oz frozen leeks)
1 onion or shallot
1 cube of broth, olive oil, salt, spices
Optional: plant cream
Optional: white wine
Optional: parmesan or vegan parmesan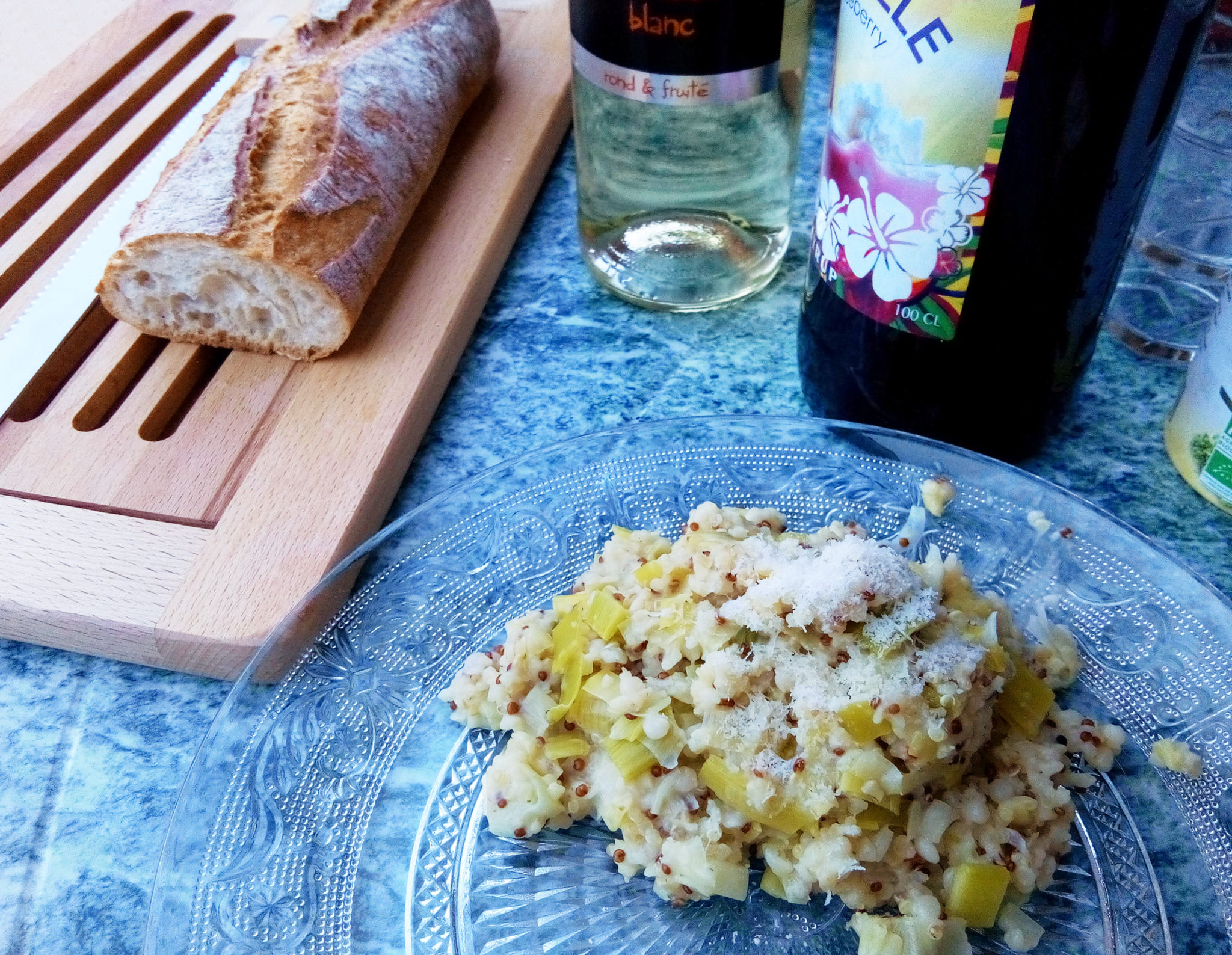 Directions
1. Wash and chop the leeks. Boil 2 L of water and put the vegetable broth cube. Meanwhile, glaze your onion finely sliced in a drizzle of olive oil.
2. Pour toated pearls of couscous and quinoa in the wok, glaze for a minute then pour a ladleful of broth. Let the cereals absorb, add a new ladle of broth, and so on until your cereals are cooked (15-20 minutes). Halfway through, add the leeks and 10 cL white wine, mix well.
3. When all is cooked you can add 10-15 cL plant cream for a most creamy rendering. Serve after 1 minute stirring with grated parmesan.
You want to print this recipe? Remember to click on the elements you want to delete on the preview screen, for a made to measure printing!