Ingredients
200g (7 oz) of Organic Green lentils
4 carrots, washed, peeled and cut into rings
1 branch of celery, rinsed and chopped
6 sliced mushrooms of Paris
4 tomatoes pruned and chopped small
1 white onion, trimmed and finely minced
2 cloves of garlic, trimmed and plate
1  vegetables cube stock
2 spoons of olive oil
1 tablespoon of tomato paste
1 thyme branch
1 bay leaf
1 piece sugar
Salt, freshly ground pepper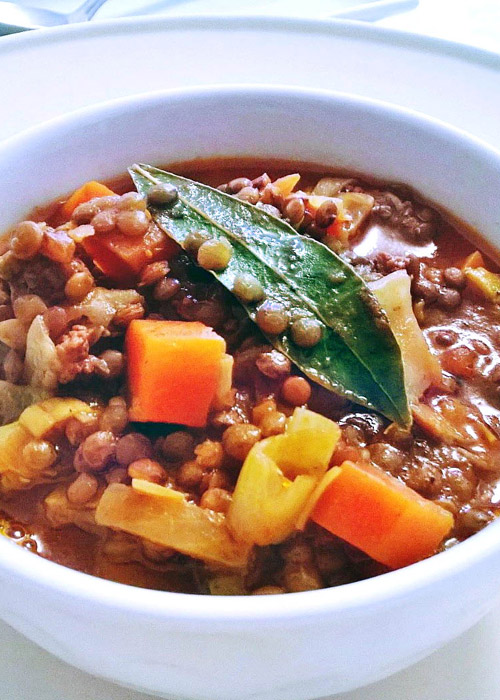 Preparation
1. Rinse the lentils in a fine strainer.
2. Book.
3. Pour the oil in a pot and saute the onion and garlic, without browning.
4. Stir mushrooms, carrots and celery.
5. Add the 2 kinds of tomatoes, lentils, stock cube, thyme and bay leaf.
6. Add sugar, salt and pepper.
7. Add 1 litre of water.
8. Cook for 40 minutes on a very low heat.
9. Serve hot with rice or small potatoes steams.
You want to print this recipe? Remember to click on the elements you want to delete on the preview screen, for a made to measure printing!