Ingredients
2 avocados
1 jar Sabarot pepper drops
½ lime
1 mexican spices packet (Old el paso)
3 Tbsp Tapioca (manioc starch)
100g grilled corn
1 pack of tortilla chips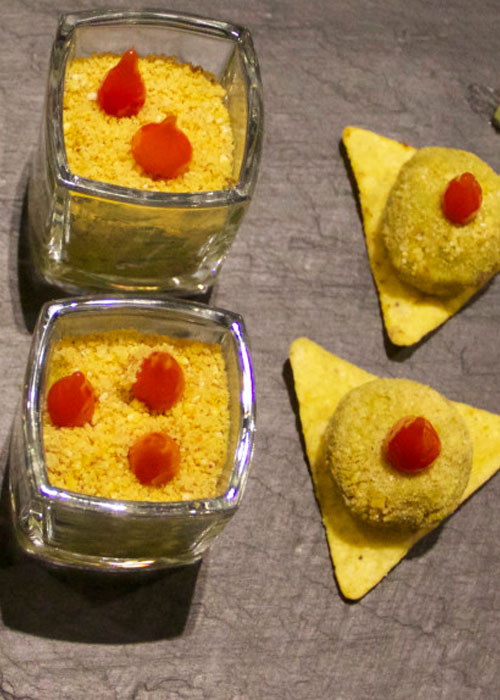 Directions
1. Remove the pit from the avocado and mash its flesh in a large bowl. Add a squeeze of lime. Mix the avocado mash and Mexican spices together before adding tapioca. Cover with plastic wrap and refrigerate.
2. Blend 75g of tortillas chips with grilled corn until obtaining thin crumbs. Sift to remove the bigger bits.
3. Transfer a spoonful of guacamole at the bottom of each verrine and cover with tortilla chips crumbs. Top with pepper drops. Refrigerate
4. Guacamole balls: Shape the guacamole balls using two spoons. Coat them in tortilla crumbs. Transfer to a platter and top with pepper drops
You want to print this recipe? Remember to click on the elements you want to delete on the preview screen, for a made to measure printing!