Ingredients
150 g (5,3 oz) Sabarot Cereals and lentils blend
800 ml vegetable broth (800 ml water + 1 vegetable stock cube)
1/2 Zucchini (approximately 120 g or 4,2 oz)
1 small tomato
4 tablespoons of soya cream
2 tablespoons of cornflour
Olive oil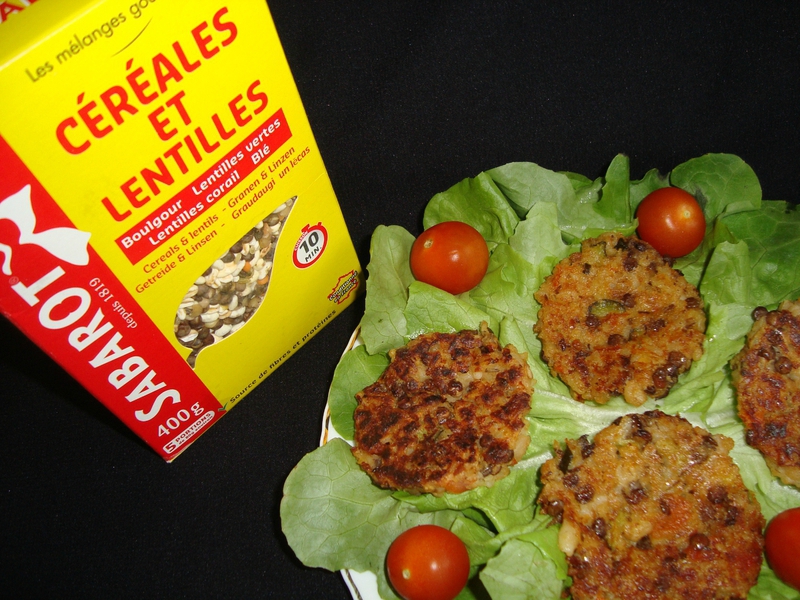 Directions
1. Cut the zucchini and tomato into small cubes and putt in a pan with a bit of olive oil.
2. Add the cereals and lentils blend and stir well.
Pour vegetable broth and cook for about 30 minutes stirring regularly (the liquid should be absorbed at the end).
3. Off the heat, add the cornflour previously diluted in soy cream, salt and pepper and mix.
Place the preparationin the fridge.
4. About 2 hours later make balls with the mixture and flatten them to form into patties.
Fry them in a pan in a little bit of olive oil over low heat.
Serve immediately, for example with a green salad.
You want to print this recipe? Remember to click on the elements you want to delete on the preview screen, for a made to measure printing!