Ingredients
1 puff pastry
3 handleful vegetable of your choice: spinach, broccoli, cabbage, peppers… (think about the reduction during cooking)
1 tomato
Tomato coulis (home-made or brick)
Cheese you want (here goat cheese 1/3 + mozzarella 1/2 ball)
1 onion
Brown sugar
Water, oil, salt, pepper, curry…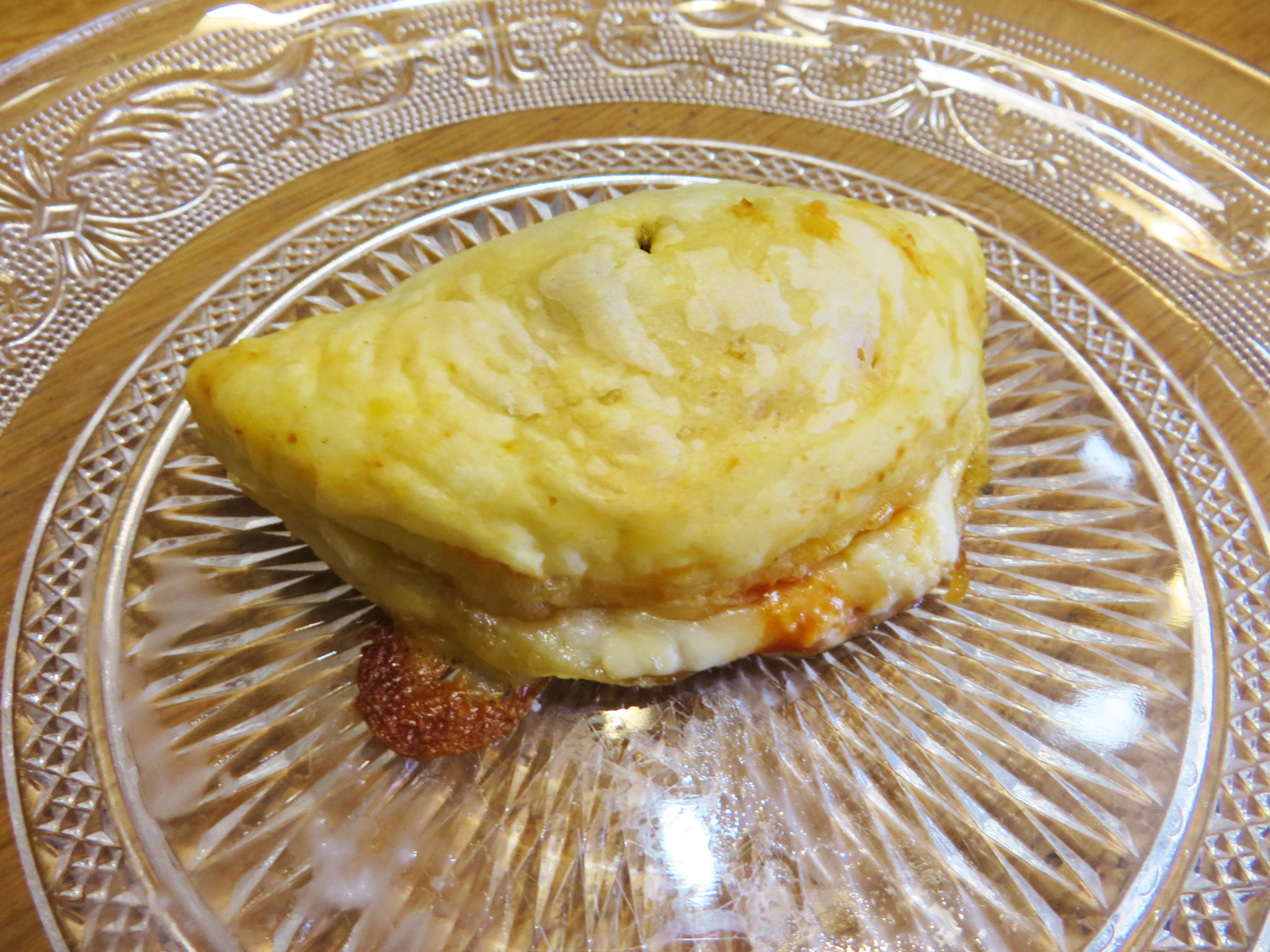 Directions
1. Chop the onion finely, cut the tomatoes into cubes and vegetables into pieces, slices the cheese.
2. Cook the spinach (or vegetable you choosed) in a wok with tomatoes until they are tender. Spice generously. Then pour the mixture into a bowl so it cool down.
3. In a small saucepan put a drizzle of olive oil and the onion. Regularly add water so that the onion absorbs it and becomes very tender. When it is cooked, add two teaspoon of brown sugar to get a delicious confit. Pour into a bowl to cool.
4. Spread your puff pastry. With an upside-down bowl or cooking cutter (at least 10 cm diameter), cut circles in the pastry. Mix the offcut to make the latest circles (1 pastry = ~ 10 calzone).

Preheat the oven to 180° C.
5. At the centre of each circle of pastry, put cheese crumbled, tomato coulis, a bit of confit onion and vegetables using a spoon and your fingers. Remember to keep at least 1 blank cm on the edges to seal the pastry.
6. Wet the edge of each circle with a little water or a bit of egg yolk before closing by folding it. You can brush the tops of each calzone with the egg yolk so it will be more golden.
Stitch the top with the tip of a knife, bake 15 to 20 minutes.
You want to print this recipe? Remember to click on the elements you want to delete on the preview screen, for a made to measure printing!