Ingredients
6 round Zucchini
1 pélardon (goat cheese)
1 fresh tomato
80g (2.8 oz) quinoa
2 young onion
salt, pepper and olive oil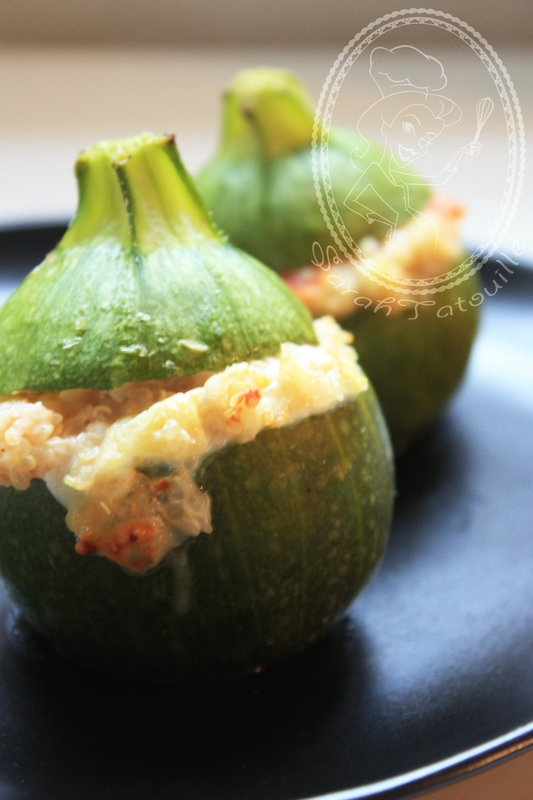 Directions
1. Remove the tomato skin and cut it into small cubes.
2. Chop the onion and heat in a bit of oil about 2 minutes, add the diced tomatoes and cook another 2-3 minutes. Turn off the heat and book.
3. Meanwhile boil a large pot of salted water and cook the zucchini for 15 minutes.
4. Cook the quinoa as indicated on the package with three times its volume in water, allow to cool.
5. Cut the pélardon in dices.
Cut the top off the zucchini and remove the pulp which youy will chop finely.
6. Mix quinoa, tomatoes, onion, Zucchini flesh, pélardon and season to taste.
Stuff your Zucchini and place the hat on the top.
Bake 20 minutes at 180 °C.
You want to print this recipe? Remember to click on the elements you want to delete on the preview screen, for a made to measure printing!