Ingredients
200g (7 oz) of (pink) coco beans (or other dry dry bean)
1 onion
2 tomatoes
100g (3.5 oz) of frozen spinach
250g (8.8 oz) pasta
15 cL of cream
Olive oil, salt, pepper, paprika…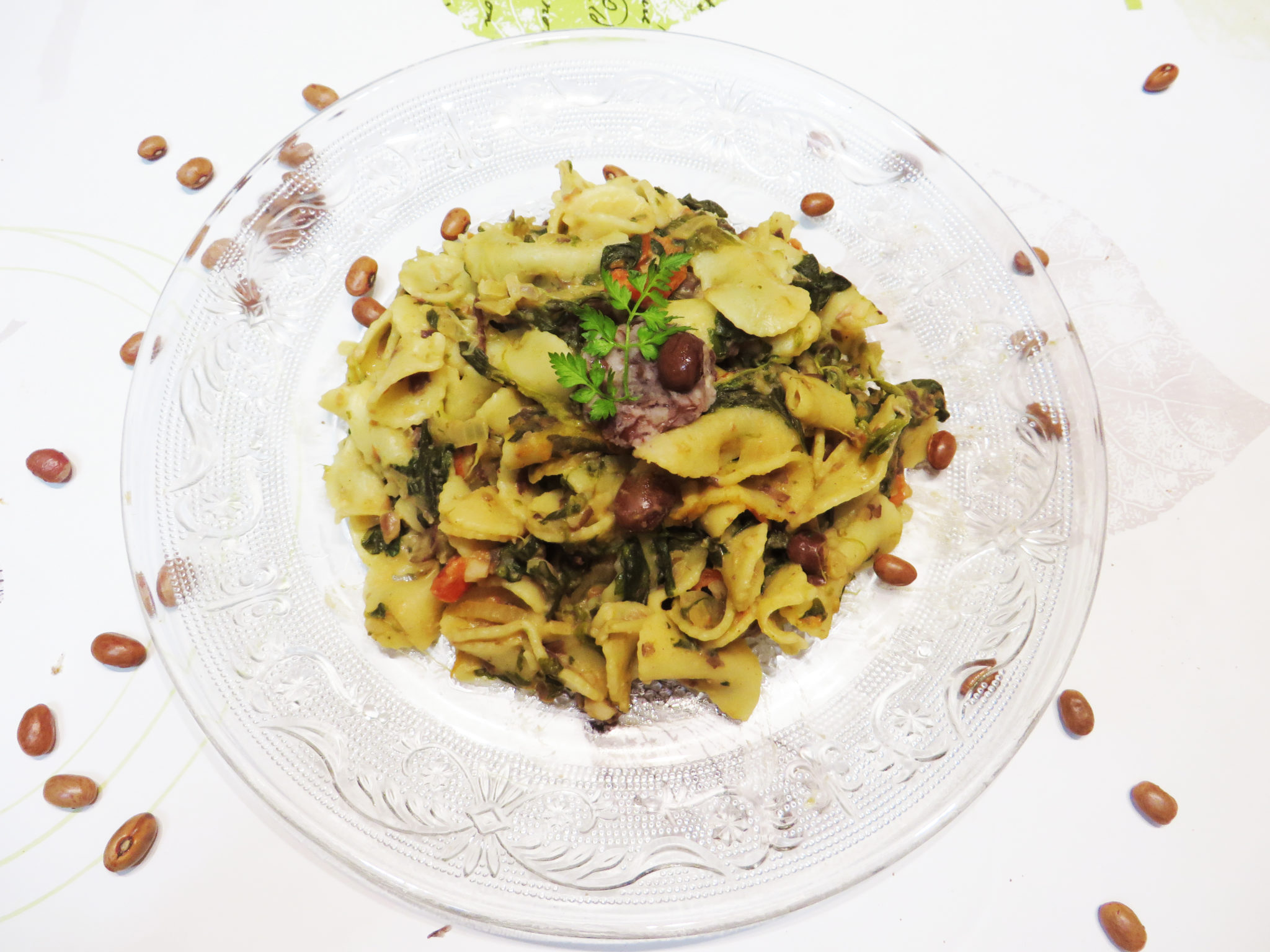 Directions
1. If you have non pre-cooked dry beans, put them to soak at least 12 hours before the preparation in a bowl of water with a teaspoon of food bicarbonate.
The day of the preparation, rinse and cook for 1 ½ hours in a large volume of water by salting only at the end of cooking.
2. Put your onion finely sliced in a wok with olive oil. Once it's tender, add the 2 tomatoes, cut into small cubes and stir.
3. Cook for a few minutes, then add the frozen spinach directly into the wok and cover stirring from time to time. Meanwhile, Cook the pasta. In the wok, once the spinach well thawed, remove the lid to enable evaporation while continuing to stir.
4. Once your coco beans are cooked, drain and mix or mash (mash with hands works very well and the children will be happy to help you). Add cream and mix.
5. Add the mashed beans into the wok and mix. Spice generously according to your taste. Once the pasta is cooked, drain and pour it into the wok. Mix for a few minutes and serve.
You want to print this recipe? Remember to click on the elements you want to delete on the preview screen, for a made to measure printing!