Ingredients

For the dough
1 mug pitted dates (~ 20 dates)
¾ mug hazelnuts

For the filling
2/3 mug cashews
2 mug coconut cream
The zest of one lemon
The juice of the same one lemon
2 tablespoons maple syrup
½ mug strawberries, raspberries or blueberries
2 tablespoons powdered sugar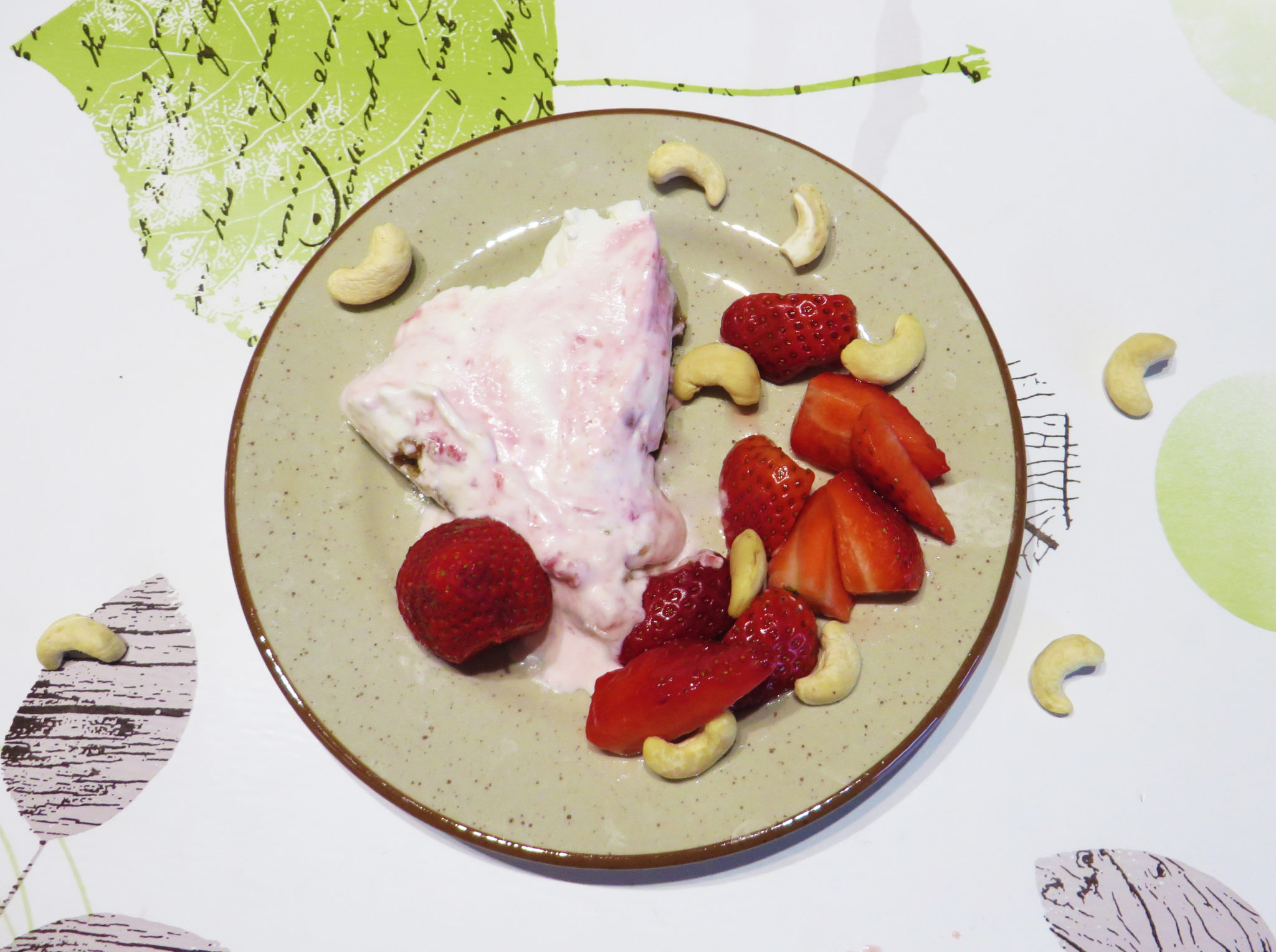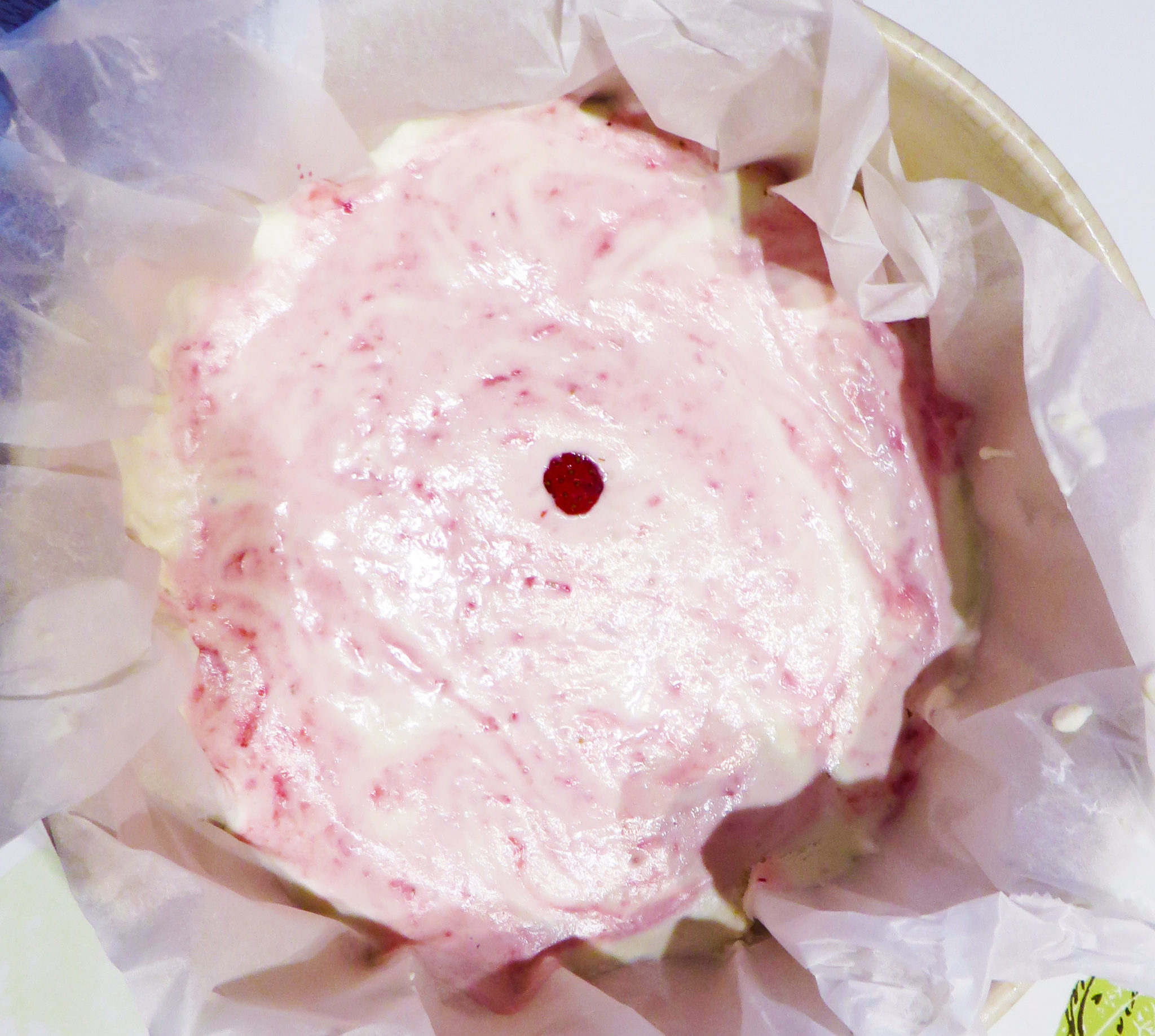 Directions
1. Put parchment paper in a springform (diameter 18cm or 7 inch).
2. Put the hazelnuts and dates in a blender with a pinch of salt: mix until you get a sticky paste.
Put the dough in your springform and flatten on the bottom it to get a smooth surface, and half way up the sides using your fingers.
3. Put in your empty mixer the coconut cream, cashes, the zest and juice of lemon, sugar and maple syrup. Mix until it become smooth and homogeneous. Add this mixture into your springform over the dough.
4. Finally, put the red berries you choosed in your mixer and reduce them in smoothie. Then put a tablespoon of this in the center of your dish, into the lemon cream. Use a fork to mix gently by describing curls for a nice looking; put a new tablespoon of mashed fruit, etc. until you mixed all your smoothie.
5. Place in refrigerator at least 4 hours before eating to allow the texture to get stronger (you can also put it in the freezer).
You want to print this recipe? Remember to click on the elements you want to delete on the preview screen, for a made to measure printing!