Ingredients
200 g (7 oz) of Sabarot tri-color quinoa & rice blend
100 g (3,5 oz) of peas
1 onion
1 small carrot
5 fresh mushrooms (about 160g / 5,6 oz)
1 L vegetable broth (1 L water + 1 vegetable stock cube)
1 cac of garlic powder
olive oil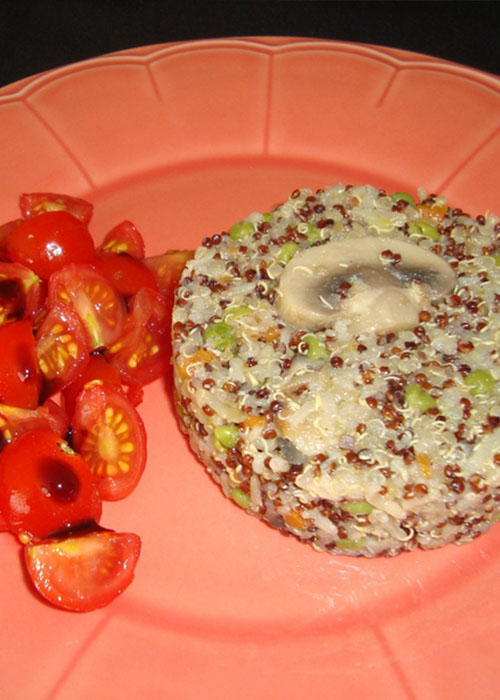 Directions
1. Peel carrots and cut into small cubes.
2. Chop the onion finely and glaze with a little olive oil.
Add the tri-color quinoa & rice blend and saute 1 minute, stirring. Pour vegetable stock.
3. Add the diced carrots, peas and mushrooms sliced.
Put garlic powder, salt and pepper.
4. Bring to the boil and simmer for about 20 minutes stirring (there must be almost no more liquid). Serve immediately.
You want to print this recipe? Remember to click on the elements you want to delete on the preview screen, for a made to measure printing!