Ingrédients
5 eggs
150g (5,3 oz / 2/3 cup) leaf spinach
80g  (3 oz) raw spelt wheat
1 shallot
50g (1,8 oz / 1/2 cup)shredded cheese
2 tsp olive oil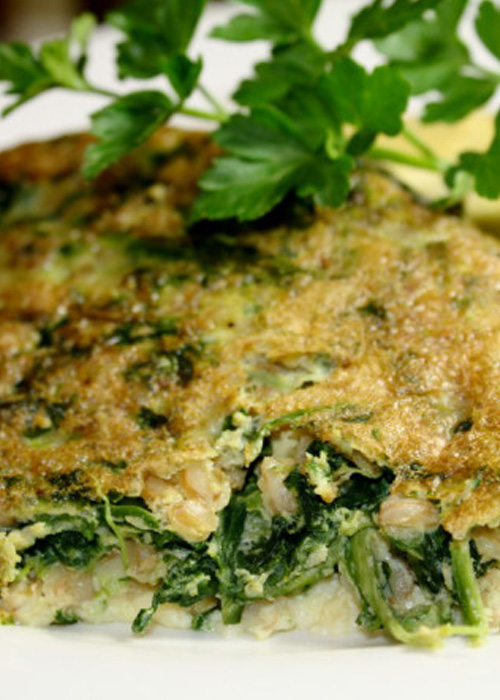 Directions
1. Soak the spelt wheat for 24 hours or overnight. Cook in boiling water for about 20 minutes (45 minutes if the spelt wasn't soaked beforehand).
2. Beat the eggs, season to taste and add the thinly chopped shallot. Mix in the spinach.
Drain and rinse the cooked spelt. Add it to the egg and spinach mix.
3. In a hot pan, drizzle the olive oil and pour the egg, spinach and spelt mixture. Sprinkle some shredded cheese, cover the pan and cook the omelet over low heat for about 15 minutes. Serve hot.
You want to print this recipe? Remember to click on the elements you want to delete on the preview screen, for a made to measure printing!