Ingredients
150 g (5.3 oz) of rice and quinoa blend
3 glasses of water
1 onion
50 g (1.8 oz) of pine nuts
50 g (1.8 oz) of raisins
2 tsp of lemon juice
olive oil, salt, pepper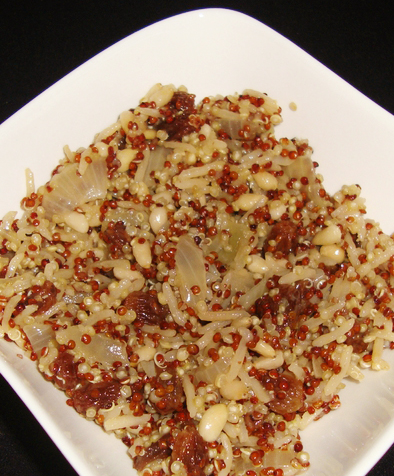 Directions
1. Chop the onion finely and fry in a little olive oil.
Add the raisins and mix for a few minutes.
2. Add the rice and quinoa blend. Pour the water and the lemon juice over the rice and cook for about 10 min until liquid is absorbed.
3. Add the pine nuts, season to taste and serve.
You want to print this recipe? Remember to click on the elements you want to delete on the preview screen, for a made to measure printing!