Ingredients
20 cl water
100 g (3.5 oz) rice and pulses gourmet blend (Basmati rice, red lentils, blond lentils, split peas)
110 g (4 oz) fresh peas
4 tbsp soy cream
1 tbsp soy sauce
1 tsp garlic powder
1 tsp cumin powder
1 tbsp curry
1 pinch cayenne pepper
1 vegetable stock cube
salt, pepper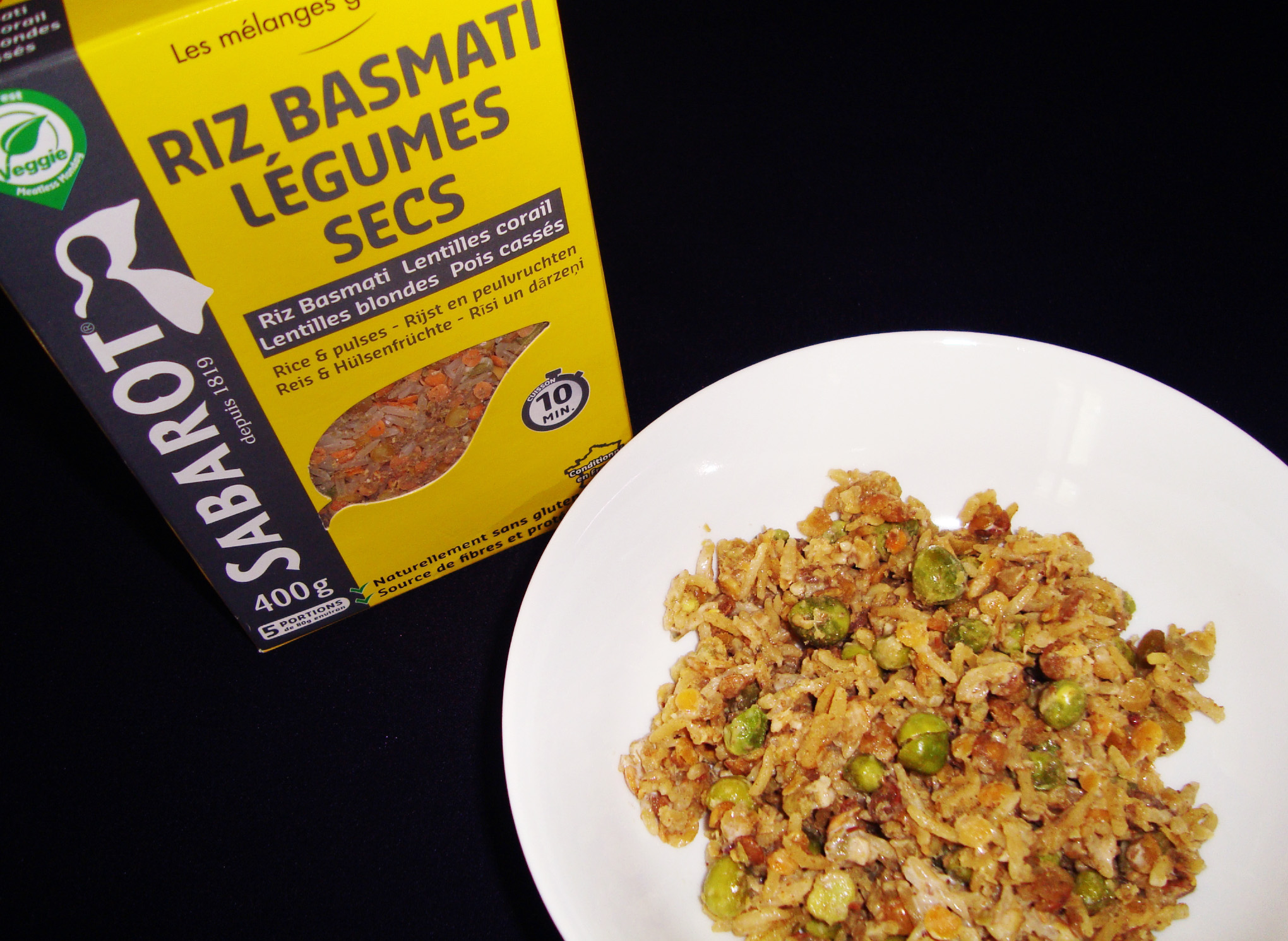 Directions
1. Shell the peas. Cook for 10 minutes in boiling water and drain.
2. In a warm wok, put the rice blend with the garlic, all the spices and the stock cube and add the water. Also add the peas.
3. When boiling, cover and simmer 15 to 20 minutes, until the liquid is absorbed and the rice blend is cooked.
4. Pour the soy cream, season with salt and pepper if necessary and serve.
You want to print this recipe? Remember to click on the elements you want to delete on the preview screen, for a made to measure printing!