Ingrédients
200g (7 oz) Sabarot Rice and quinoa blend
6 tomatoes
3 garlic cloves
2 onions
Fresh herbs (parsley, basil and coriander)
Olive oil
Salt and pepper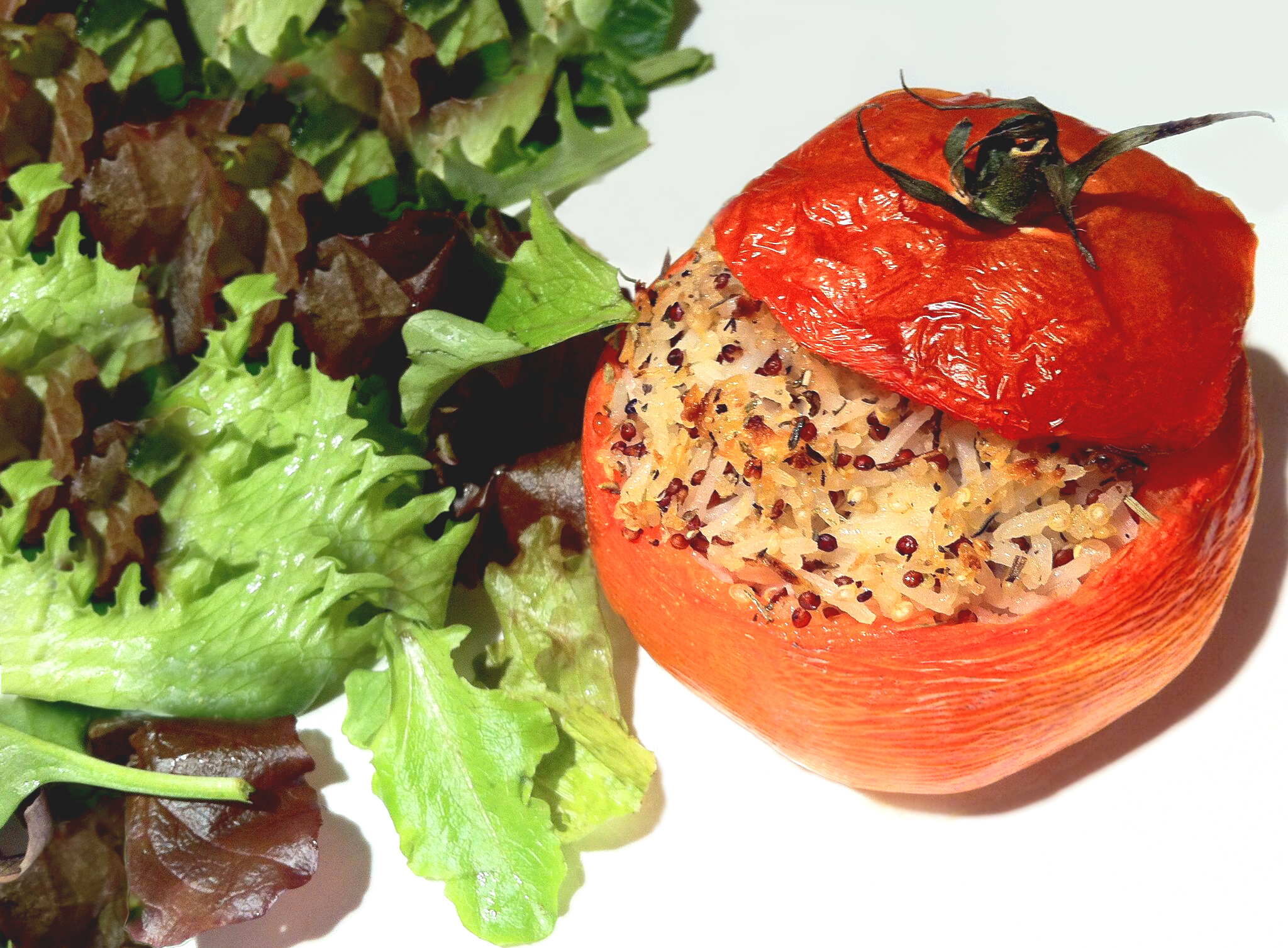 Directions
1. Cook the rice and quinoa blend in boiling water for 10 minutes and drain through a colander.
2. Rinse the tomatoes and scoop out the inside.
3. Prepare the stuffing by mixing together the rice and quinoa blend, the finely chopped garlic cloves, onion, parsley, basil and coriander. Season to taste.
4. Stuff the tomato with the mix. Transfer the stuffed tomatoes to a baking dish and drizzle some olive oil over the stuffed tomatoes.
Top with thin slices of onion and bake in a preheated oven (180°C/350°F) for about 30 minutes.
You want to print this recipe? Remember to click on the elements you want to delete on the preview screen, for a made to measure printing!