Ingredients
250 g of Red quinoa
1 onion
2 teaspoons. soup of tomato
1 vegetable stock cube
10cl white wine
olive oil
Salt
pepper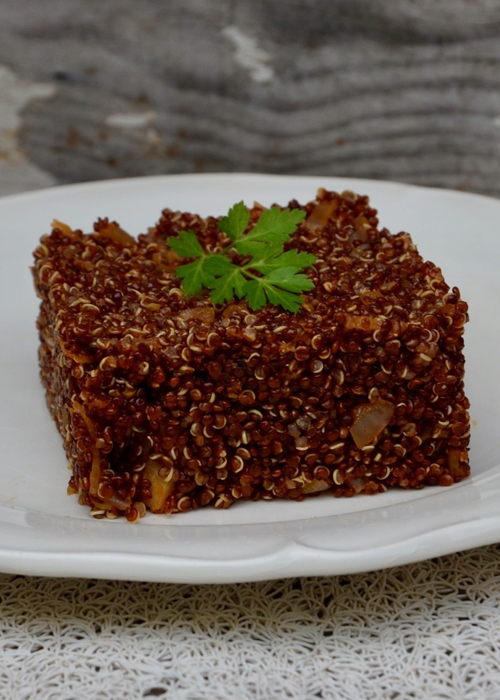 Preparation
1. Peel and mince the onion, then FRY it in a pan with 2 tablespoons of olive oil.
2. When the onions are melted, add the tomato concentrate and Red quinoa.
3. Mix well and saute about 2 minutes.
4. Then, add the white wine and let evaporate a few minutes stirring regularly.
5. Mix in a bowl with water 50cl vegetable broth.
6. Pour the broth into the quinoa in 3 times.
7. Cook 15 min about on low heat, stirring regularly.
8. Season and serve hot.
You want to print this recipe? Remember to click on the elements you want to delete on the preview screen, for a made to measure printing!