Ingredients
150g fresh goat cheese
5 or 6 dried tomatoes
200g tomato coulis
Salt and pepper
Olive oil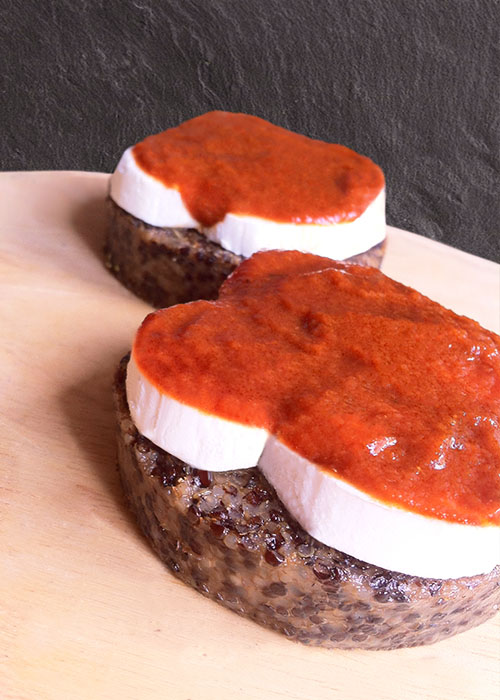 Preparation
1. Cut the quinoa roll into patties (about half an inch thick). Cook in a pan with olive oil, about 2 minutes on each side. Transfer to a plate and let them cool on the side.
2. Cut the fresh goat cheese into slices and place them on the quinoa patties.
3. In a blender, mix the dried tomatoes with the tomato coulis. Add salt and pepper. Spread the sauce over the goat cheese.
4. Drizzle with olive oil. Cook in a preheated oven (400°F) for about 10 minutes. Serve with salad or grilled chicken breasts.
You want to print this recipe? Remember to click on the elements you want to delete on the preview screen, for a made to measure printing!