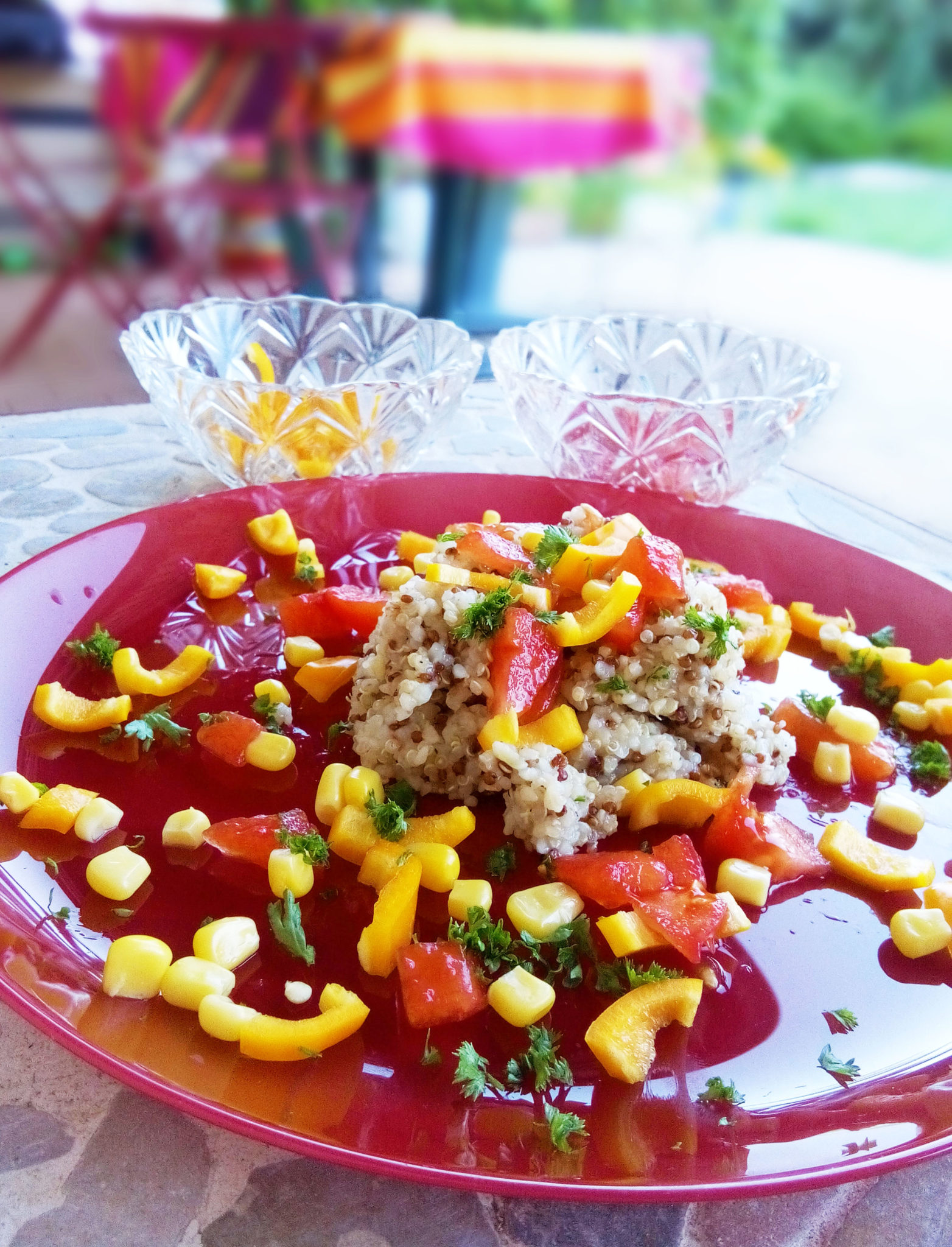 Directions
1. Cook your bulgur and quinoa mix for 10-12 minutes according to the instructions of your package for a firm tabbouleh, 20-30 minutes choosing risotto way for a tender tabbouleh. Then let immediately cool down.
2. Meanwhile, remove tomato skin and cut it into small cubes, cut sweet peppers and parsley, press a lemon, drain corn.
3. Once your bulgur and quinoa blend is cool enought, mix everything and enjoy.
You want to print this recipe? Remember to click on the elements you want to delete on the preview screen, for a made to measure printing!