Ingredients
150g (5.3 oz) of mix quinoa & bulgur
300g (10.6 oz) of french beans
5 tomatoes
1 onion
1 pinch of Cayenne Pepper
Olive oil
Salt, pepper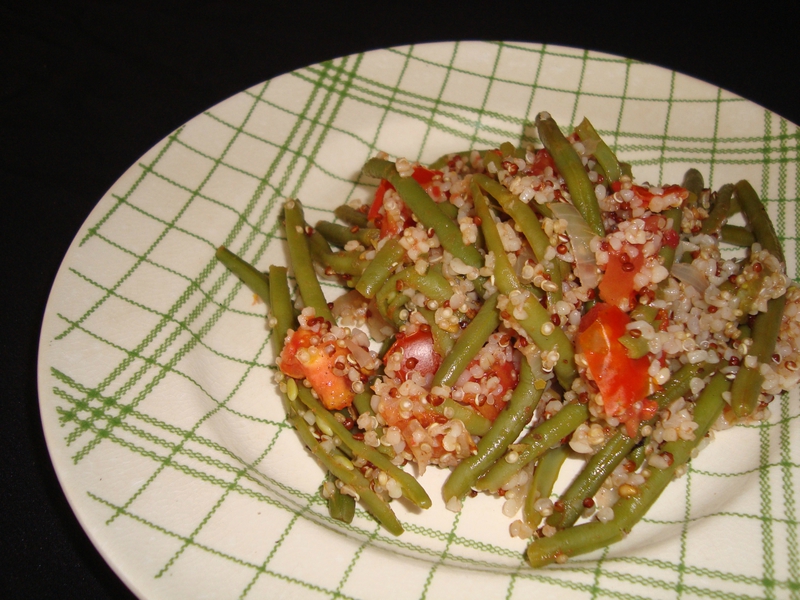 Directions
1. Cook the quinoa and bulgur mix in a saucepan of boiling water for 10 minutes. Drain.
2. Cook the beans for 15 minutes in a pot of boiling water and drain well. In the Pan, Saute finely minced onion in a bit of olive oil.
3. Add the tomatoes cut into pieces and heat over high heat for 2-3 minutes.
4. Lower the heat and add the french beans and quinoa/bulgur mix.
5. Put a pinch of pepper, salt, pepper and heat for 5 minutes, mixing well. Serve immediately.
You want to print this recipe? Remember to click on the elements you want to delete on the preview screen, for a made to measure printing!