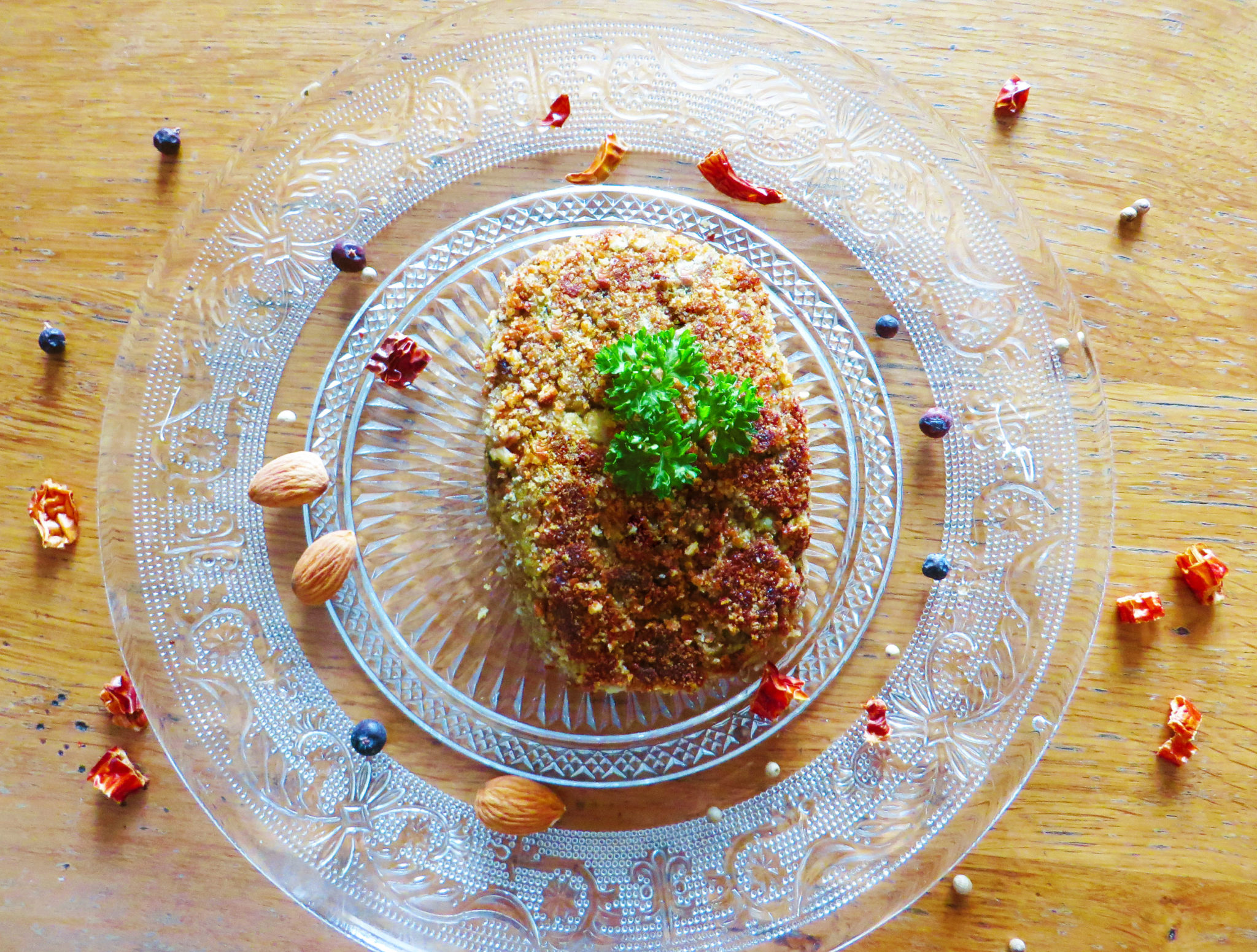 Directions
1. If you have chosen non precooked dry beans, put them to soak at least 12 h before the preparation in water with a teaspoon of food bicarbonate.
The day of the preparation, rinse and cook for 1 ½ hours in a large volume of water by salting only at the end of cooking.
2. Peel your avocado and cut it in pieces. Put them in the bowl with your drained beans and mix all (you can also crush them by hand). The texture should be coarse (if the result is too liquid, stir in a little bread crumbs the preparation). Spice.
3. Have your ready to use breadcrumbs in a plate, or make it by crushing the crackers in a bowl with a glass. You can also crush sunflower seeds, walnuts, almonds, etc. to mix with bread crumbs.
4. Put a generous dose of olive oil in a frying pan to heat up.
With hands pick your bean-avocado mixture and form a steak. Pass it in the breadcrumbs in a way that it is covered and place in the hot skillet. Form as many steaks as you want, let brown a few minutes turning gently using 2 spatulas halfway (add more olive oil if needed).
You want to print this recipe? Remember to click on the elements you want to delete on the preview screen, for a made to measure printing!