Ingredients
1 green pepper (bell pepper, sweet pepper)
4 tablespoons of basmati rice and pulses blend (basmati rice, red lentils, fair lentils and split peas)
1 tomato
grated cheese or vegan cheese (amount according to taste)
salt, pepper
accompaniment: tomato coulis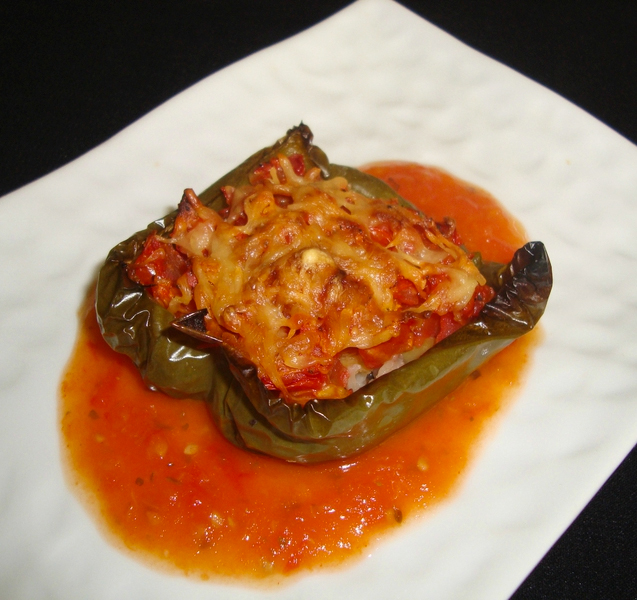 Directions
1. Cut the peppers in halfs.
Using a knife, remove the seeds and stalk.
2. Put two tablespoons of rice and pulses blend in each, add salt and pepper.
3. Put also 1/2 tomato cut into cubes in each half pepper.
4. Sprinkle grated cheese.
Bake for 40 minutes at 180° C.
Serve immediately with tomato coulis.
You want to print this recipe? Remember to click on the elements you want to delete on the preview screen, for a made to measure printing!