Ingredients
Pasta (180 g = 6 oz)
1 avocado
soya cream (or cream)
salt, pepper, curry, Espelette pepper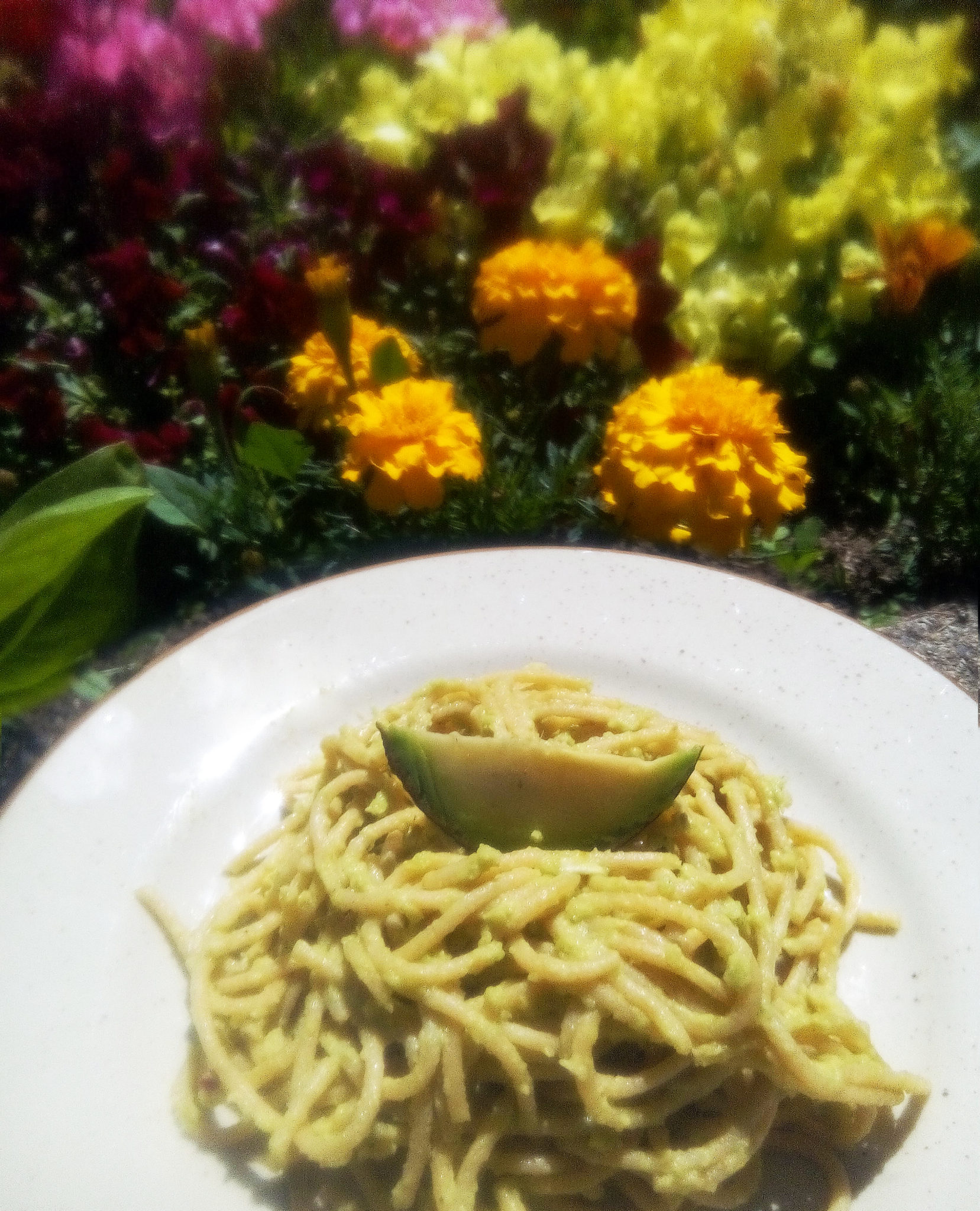 Directions
This simple recipe is perfect for the days where we lack time and inspiration, to revisit pasta with a simple touch of greed!
1. Boil water for pasta then cook them as indicated on the package.
2. Meanwhile, cut the advocado, remove the skin and put in a blender. Mix, spice generously.
3. Add the cream: the amount depends on the texture you want for your sauce, thicker or lighter.
4. Drain the pasta and put them back in the pan, add sauce to pasta and heat for 2 minutes, then enjoy. You can also add an avocado cut in small dice in your preparation to vary the textures!
You want to print this recipe? Remember to click on the elements you want to delete on the preview screen, for a made to measure printing!