Ingredients
300g (10.6 oz) Sabarot rice and pulse blend
2 red Bell pepper
1 vegetable bouillon cube
1 glass of white wine
1 onion
1 pinch of Espelette pepper
Olive oil
Salt and pepper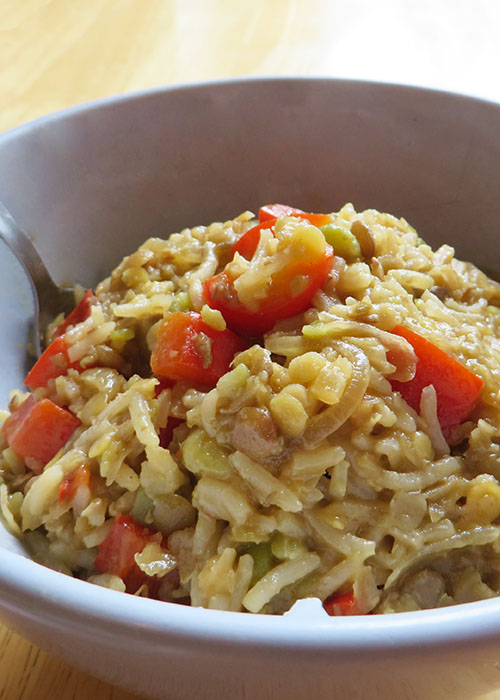 Directions
1. Put a bouillon cube in at least 700 mL of boilng water.
2. In a large pan, pour a drizzle of olive oil, add the diced peppers and the chopped onion.
3. Add the rice and pulses blend and the glass of white wine. Add the stock regularly with a ladle (risotto cooking).
4. Simmer for 10 minutes. Stir regularly and season to taste. At the end of the cooking time, add a pinch of Espelette pepper to enhance the flavour of your dish.
You want to print this recipe? Remember to click on the elements you want to delete on the preview screen, for a made to measure printing!