Ingredients
2 raw sheets of lasagna per person
350g (12 oz) fresh or frozen spinach
300g (10 oz) fresh cheese. Anti-waste tip: take advantage of this recipe to use products approaching the limit date of consumption in your fridge: ricotta, mascarpone, St Morêt, yogurt… to obtain a firm enough final texture (see photo)
Salt, pepper, cumin, paprika and other spices to taste
Tomato sauce
Grated cheese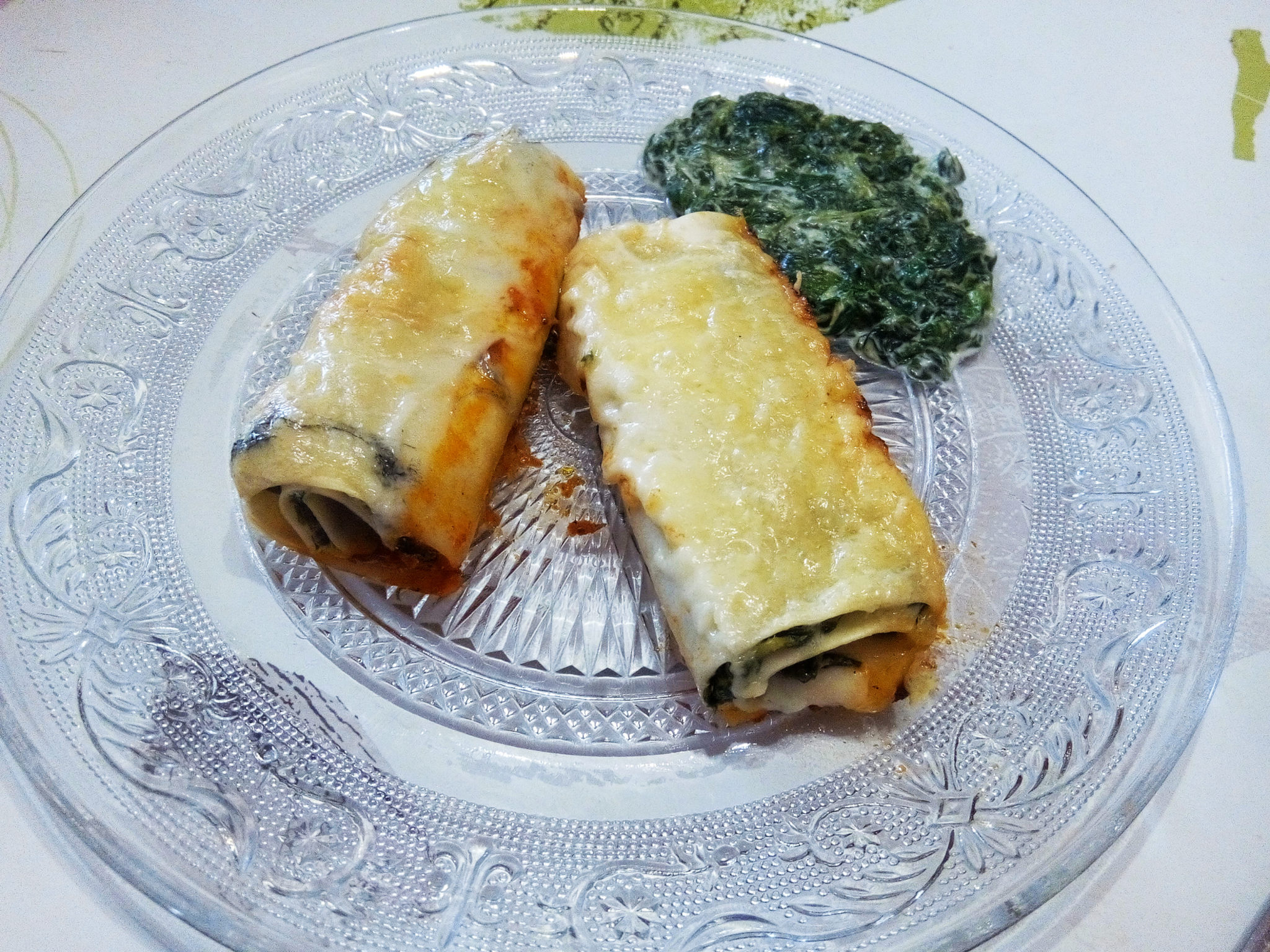 Directions

1. Cook spinach until they are tender. Pour them into a bowl and add the cheese(s) of your choice, generously spice all and mix well.
Preheat the oven to 180 ° C.
2. Cook lasagne sheets in boiling water as indicated on the packaging.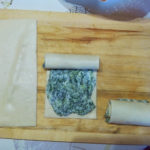 3. Drain and spread the pasta, then spread a tablespoon of spinach-cheese mixture on the surface of lasagna (if it is too thick, it will be difficult to roll).
4. Roll the lasagne by hand and place them in an oven plate that you previously filed with 1 cm of tomato sauce on the bottom. Sprinkle with grated cheese.
5. Bake 10-15 minutes to crisp and brown, serve!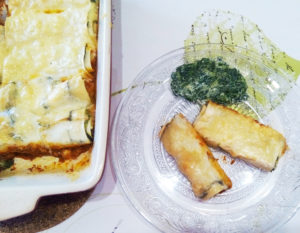 Tip: you can also decline this recipe with cannelloni to stuff!
Want to keep this idea at hand? Pin it on Pinterest!

You want to print this recipe? Remember to click on the elements you want to delete on the preview screen, for a made to measure printing!