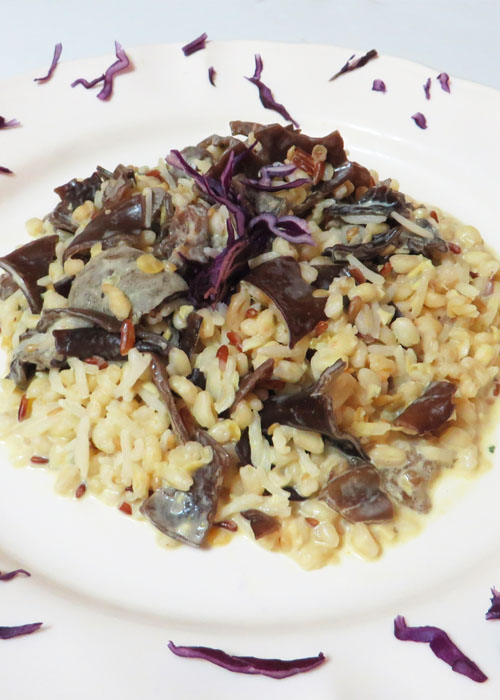 Directions
1. Rehydrate black mushrooms for 30 minutes in boiling water.
2. Cook the multigrain blend for 10 minutes in boiling water. In a pan, mix together the multigrain blend and the black mushrooms. Add a bouillon cube, coconut milk and a pinch of curry powder.
3. Cook for about 10 minutes, stirring regularly. Season to taste with salt and pepper.
You want to print this recipe? Remember to click on the elements you want to delete on the preview screen, for a made to measure printing!