Ingredients
260g (9 oz) of dried or precooked red kidney beans (a can)
130g (4.6 oz) of dried or precooked chickpeas (half a can)
100g (3.5 oz) of red lentils
2 carrots
1 shallot or 1 onion
Plant milk (or milk)
Breadcrumbs (or crushed crackers), with or without gluten depending on your diet
Curry, salt, pepper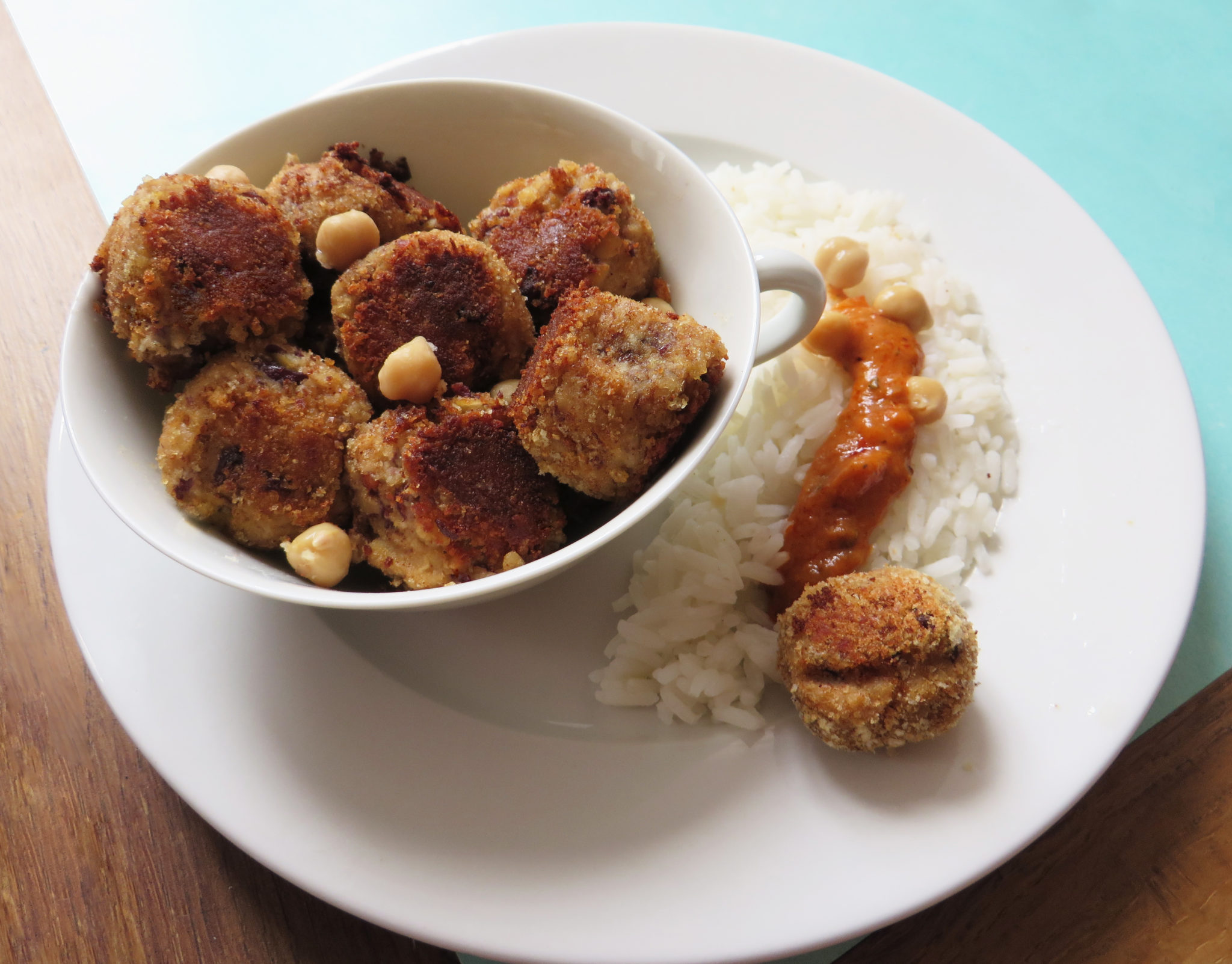 Directions
1. If you chosed dried  red kidney beans or chickpeas, rinse and cook (the recipe will be longer).
2. Cook your red lentils around 10 minutes in boiling water. Chop your shallot and cook it in a bit of olive oil. When the Pan is hot, add one-third of glass of water to make the shallot tender (you can add a bit of soya sauce for the flavour). Cut your carrots into small pieces, add them and cook until they are tender.
3. In a food processor, coarsely mix kidney beans and chickpeas. Drain red lentils and add them to the mixture. Add the shallot and carrots, mix, season to taste. If the consistency is too thick, add a bit of plant milk in the preparation so that the meatballs won't be dried.
4. Form balls and roll them in the breadcrumbs. Brown them for a few minutes in a pan with olive oil.
These meatballs are not flabby, so they are ideal for making kebabs for example and taste beautifully with Indian spices or Tikka Masala sauce.
You want to print this recipe? Remember to click on the elements you want to delete on the preview screen, for a made to measure printing!