Ingredients
1 small carrot
1 onion
1 L of water + 1 vegetable stock cube
50 g (1.8 oz) frozen peas
2 tomatoes
1 small zucchini
50 g (1.8 oz) basmati rice and pulses gourmet blend
pesto
olive oil, salt, pepper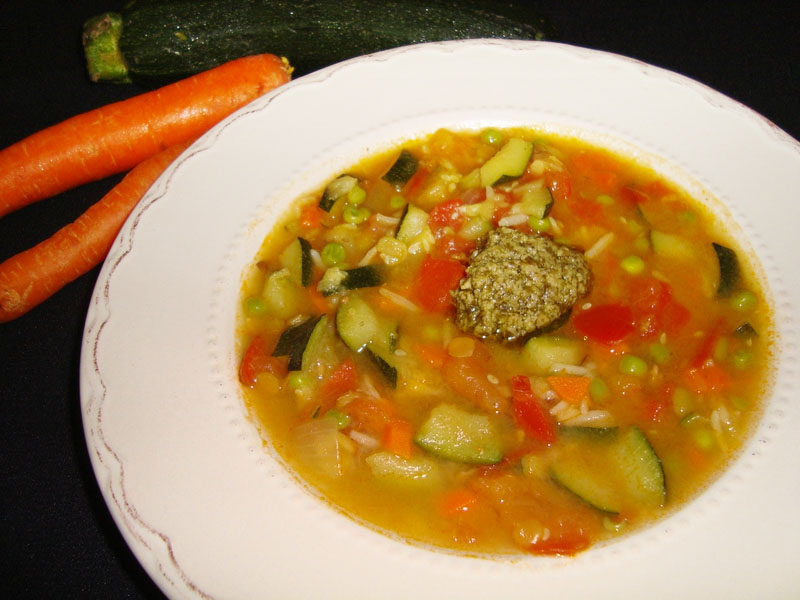 Directions
1. Heat the finely chopped onion in a little olive oil. Add carrot cut into small cubes and saute every 5 min.
2. Add 1/2 L of water with a vegetable stock cube and boil over high heat, then reduce heat.
3. Add the diced zucchini and cook all 10 min.
Add the tomatoes cut into pieces with the peas and the rice-pulses blend. Simmer all for 10 min over medium heat.
4. Salt and pepper according to taste, and serve immediately with a spoonful of pesto on each plate.
You want to print this recipe? Remember to click on the elements you want to delete on the preview screen, for a made to measure printing!