Ingredients
1 thin slice of bread (rye, for example)
Fresh cheese like St Morêt
1 avocado
Tomato or pepper
Pickles
Flower of salt
Dried oregano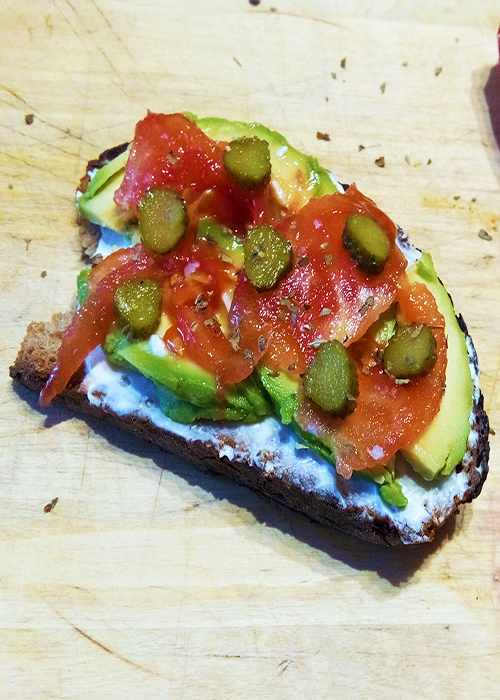 Directions
1. Toast a slice of bread per person in the toaster.
2. Spread with cream cheese, place over strips of avocado, tomato, pepper and small slices of pickles.
3. Sprinkle a pinch of dried oregano and salt, to taste!
You want to print this recipe? Remember to click on the elements you want to delete on the preview screen, for a made to measure printing!