Ingredients
300g of Sabarot 4 cereals blend (oatmeal flakes, couscous, barley flakes, soya)
1 bouillon cube
Coconut milk
2 knobs of margarine (plant butter)
Curry
Salt, pepper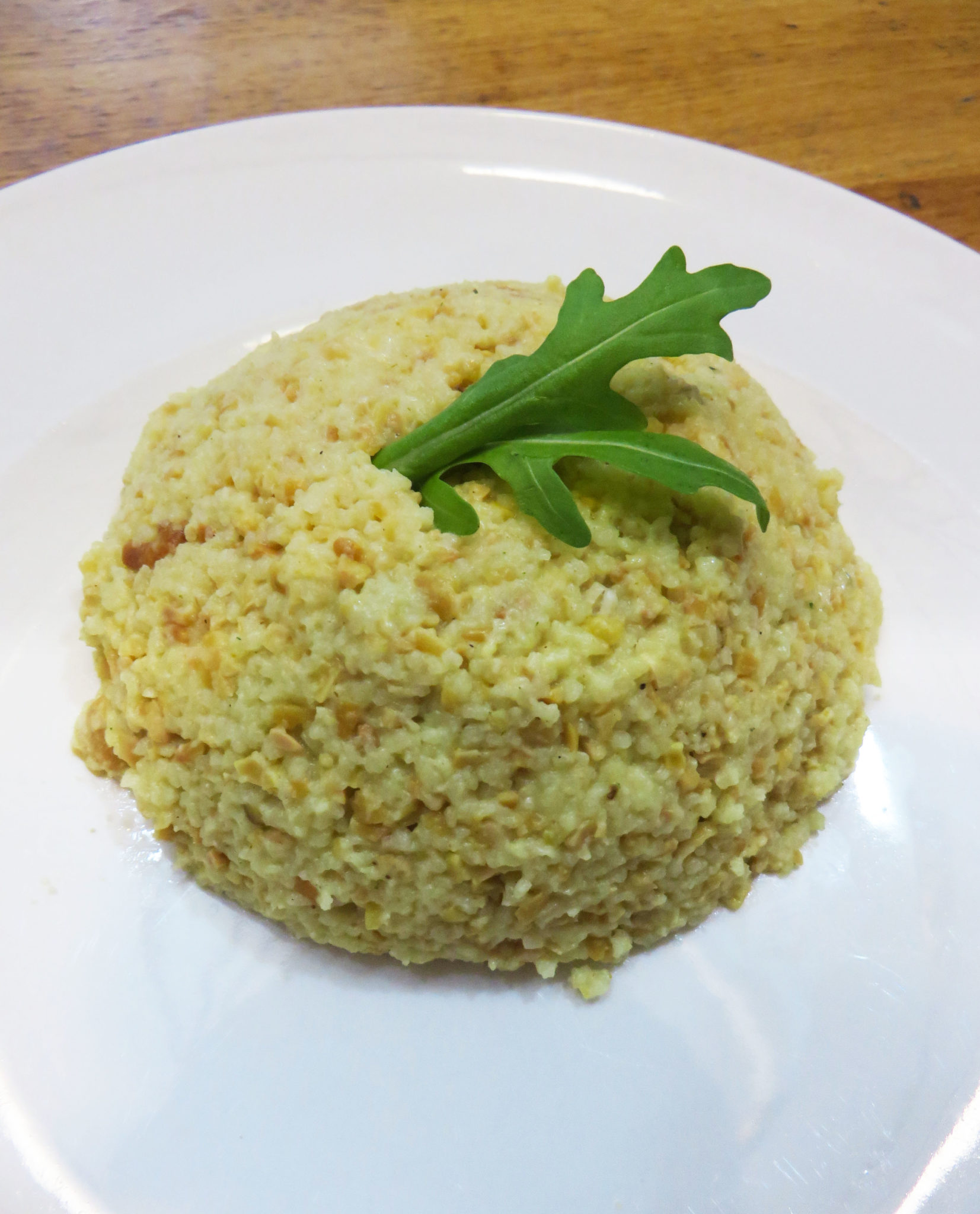 Directions
1. Boil 300ml of water. Stop the heat, pour the 4 cereals blend and add a knob of margarine. Mix, cover and let swell for 9 minutes.
2. Mix the blend and add stock cube, coconut milk and a pinch of curry, according to taste. Reheat and serve.
You want to print this recipe? Remember to click on the elements you want to delete on the preview screen, for a made to measure printing!