Ingrédients
250g (9 oz/ 1 cup) Crozet (Buckwheat pasta)
1 Medium onion
Olive oil
1 Small glass of white wine
750ml (26,3 fl oz/ 2 cup plus 2/3 cup) chicken or vegetable stock
1 Handful of dried porcini mushroom (about 20g)
20cl (7 fl oz/ 3/4 cup plus 1 ½ Tbsp) single cream
100g (3.5 oz/ 1 cup)grated parmesan cheese
Parmesan shavings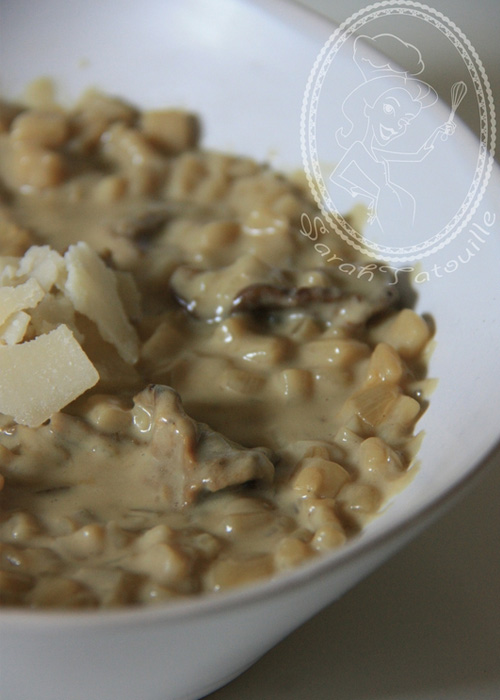 Directions
1. Heat the stock in a saucepan. Rehydrate the porcini mushroom in the stock.
2. In a saucepan, sauté the peeled and finely chopped onion with olive oil.
3. When the onion is becoming soft and translucent, add the Crozet and mix well.
4. Pour in the glass of wine and stir until the wine is fully absorbed.
5. Add a scoop of boiling stock and cook until the stock is fully absorbed.
Repeat until the pasta is cooked, about 20 minutes.
Add the cream, the parmesan cheese and stir well. Serve hot with parmesan shavings on top.
You want to print this recipe? Remember to click on the elements you want to delete on the preview screen, for a made to measure printing!