Ingredients
1 L water
200g (7 oz) of couscous pearls
1 clove garlic
4 or 5 tablespoons of tomato sauce
According to your taste: 1 onion, 1 carrot, 1 tomato, ½ stalk celery, mint dry
1 tablespoon of oil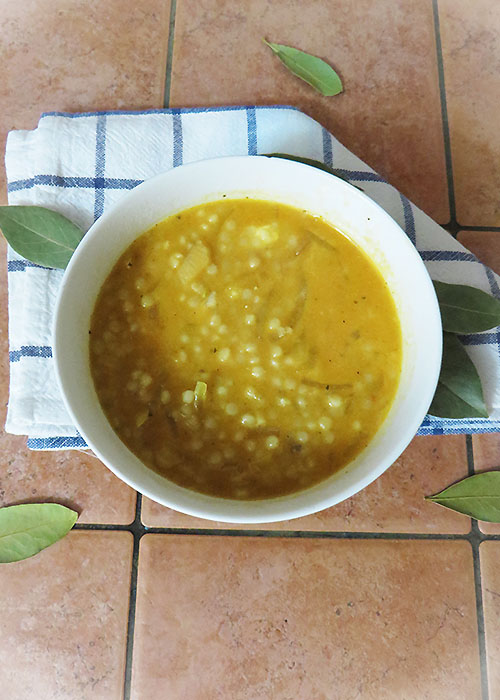 Directions
1. Boil water. Meanwhile, cut vegetables into small pieces.
2. In the saucepan, put the oil and onion. Add crushed garlic, tomatoes, tomato paste and celery/carrot. Cook.
3. Add the chilli powder or fresh chili, a bit of ras el hanout or a few drops of tabasco. Then add the couscous pearls and cook for the time indicated on the packaging (~ 10 min). If the couscous absorbs a lot, add a little water.
Put dried mint and serve immediately.
You want to print this recipe? Remember to click on the elements you want to delete on the preview screen, for a made to measure printing!