Ingredients
250 g (8,8 oz) of coco beans
3 tomatoes
1 small chili pepper
1/2 bunch of parsley
1 tsp of garlic powder
olive oil
salt, pepper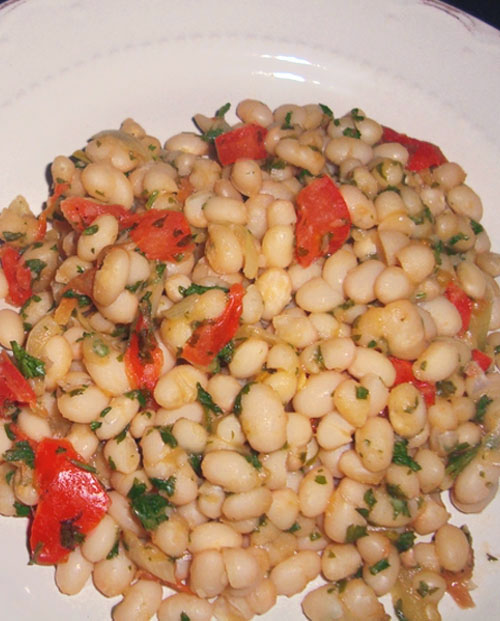 Directions
1. The day before, put coco beans to soak in a large volume of water for an optimal cooking.
2. The next day, drain and cook them according to the packet instructions. Drain.
3. Put thecoco bean in oil in the wok and then put add sliced tomatoes.
Add the parsley coarsely, garlic powder and pepper cut into small pieces. Salt and pepper.
Cook for 15 minutes stirring.
You want to print this recipe? Remember to click on the elements you want to delete on the preview screen, for a made to measure printing!