Ingredients
150 g (5.3 oz) of cereals and lentils
3 carrots
50 cl of vegetable broth
2 cases of soy cream
1 tsp sesame cream  (tahin)
1 shallot
Coriander
1 tsp of curry
oil
salt, pepper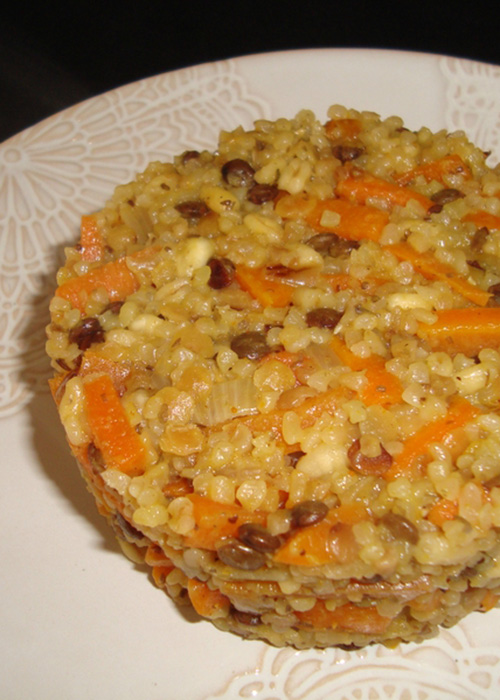 Directions
1. Peel and cut the carrots into thin sticks. Finely mince the shallot. Frying in a skillet in a little oil.
2. Add the carrots and saute all 2/3 minutes. Add the cereals and lentils and saute 1 minute. Add 3/4 of the vegetable broth.
3. Simmer stirring occasionally over medium heat until liquid.
4. Add the remaining broth and continue to simmer until there is more water in the pan.
5. Add the cream of soy and the tahin, mix and cook a few more minutes, you get a sort of puree. To finish add the spices, salt and pepper. Serve immediately.
You want to print this recipe? Remember to click on the elements you want to delete on the preview screen, for a made to measure printing!