Ingredients
10 large button mushrooms
2 tbsp white quinoa
2 tbsp red quinoa
15 cL coocking almond cream
1 clove garlic
1 tbsp of parsley
2 tbsp bulging grated vegan parmesan or real parmesan
Salt, pepper, cumin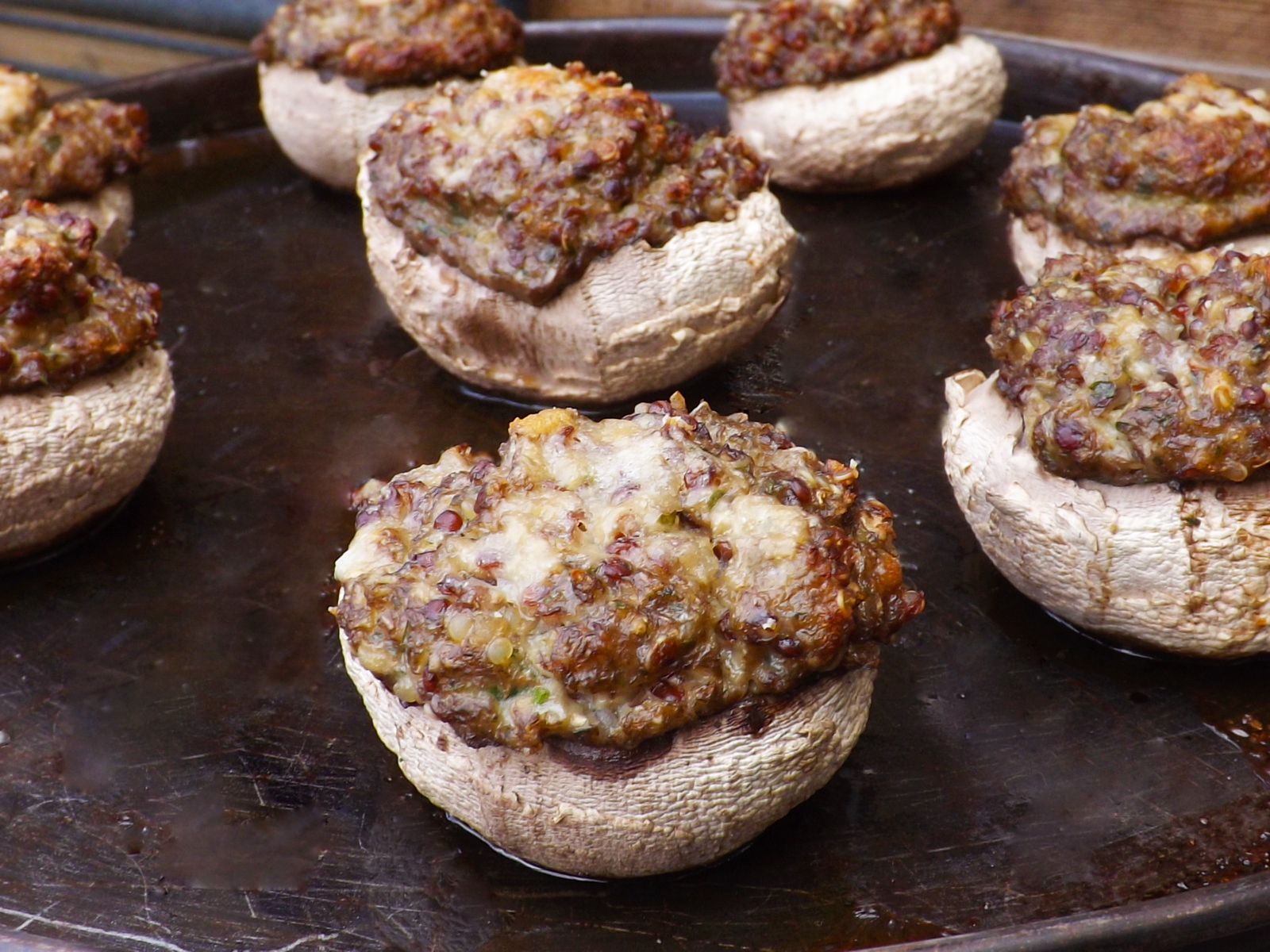 Directions
1. Cook the quinoa 10 minutes in boiling water, then drain.
2. Clean the mushrooms, separating buttons from tails.
3. In a blender, place the mushrooms tails, parsley, garlic, mix a few seconds. Add the cream, parmesan, salt, pepper, cumin, and mix.
4. Add the quinoa to the mixed mushrooms and correct the seasoning.
5. In an ovenproof baking plate place the mushrooms heads upside down, fil with the quinoa mixture using a tablespoon and your fingers. Bake in a preheated oven at 180° C for 25 minutes.
You want to print this recipe? Remember to click on the elements you want to delete on the preview screen, for a made to measure printing!