Ingredients
250g (9 oz) of bulgur
1 red or white onion
1 or 2 small Zucchini
Plant cream or cream
2 glasses of red lentils
salt, pepper, curry, paprika, piment d'espelette, herbs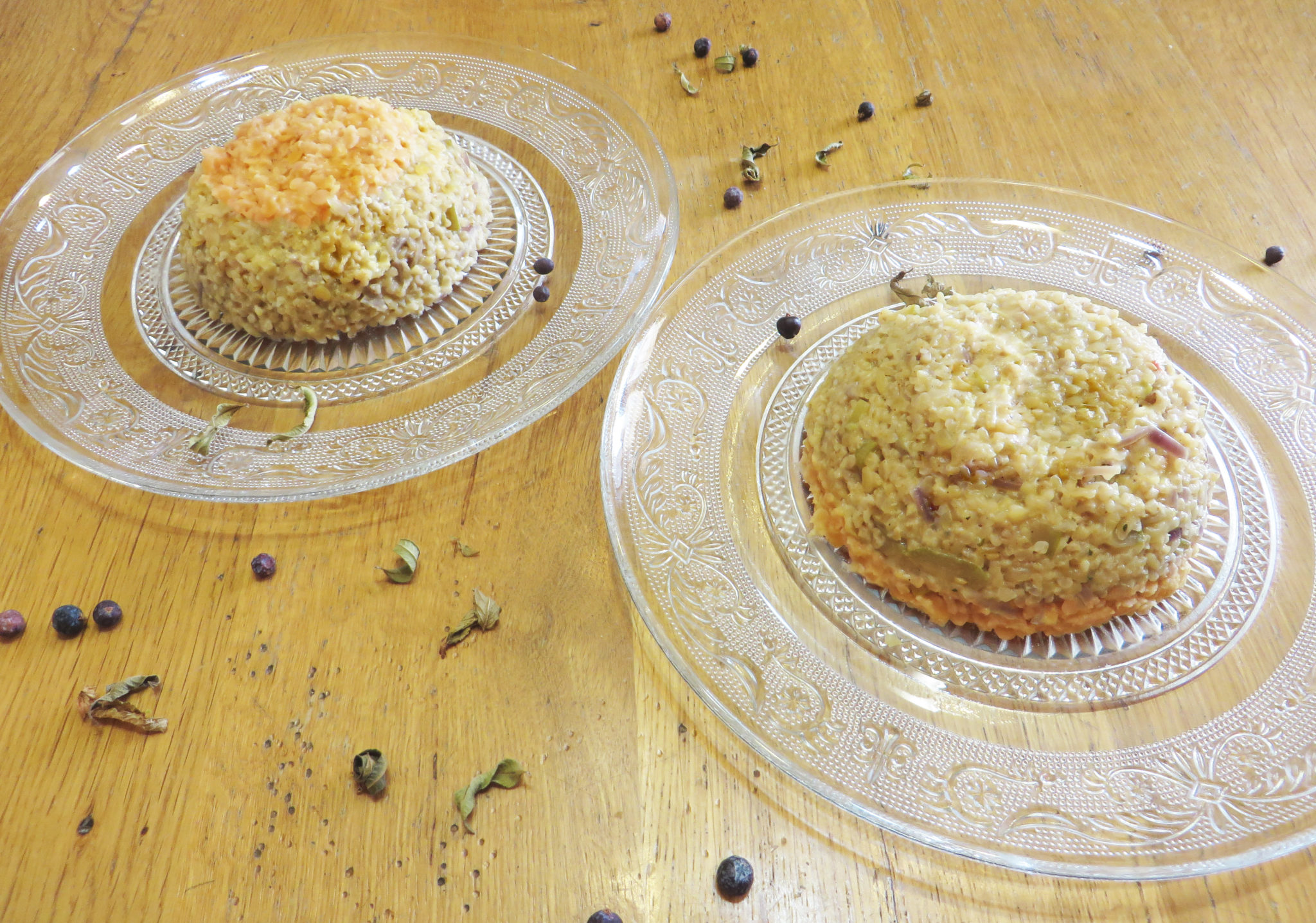 Directions
1. Cut your onion finely and put it in a wok with a little olive oil.
Cut zucchini in small pieces. Add it once the onion is cooked.
2. Put 2 glasses of water to boil for the red lentils in a saucepan. Cook the lentils with a big pinch of bicarbonate so that they keep their beautiful color. Cook for 10 minutes.
3. Also put water to boil for the bulgur in an another pan. When courgettes are pretty much cooked with the onion, pour your bulgur directly into the wok and add the boiling water little by little leaving the bulgur absorb up until it is cooked (pilaf/risotto way). Then add a bit of cream and spice.
4. When your red lentils are cooked, drain and put them in the pan with a little bit of cream. Mash in puree, season generously.
5. Put the two preparations in layers in a bowl in the order of your choice and then carefully turn out onto a plate.
You want to print this recipe? Remember to click on the elements you want to delete on the preview screen, for a made to measure printing!